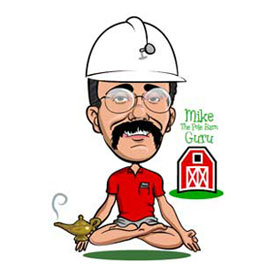 Animal Control Shelter Pole Buildings
Pole (post frame) buildings are ideal structures for animal control shelters. They can be constructed with a minimal financial outlay as compared to other building systems. They can be assembled by volunteers and ready for occupancy in a short time frame. Wide clearspans allow for total flexibility of interior spaces and post frame buildings can easily accommodate thicker insulation for energy efficiency.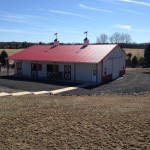 When designing a pole building animal shelter, preventing spread of disease should be priority number one. Incoming animals need to be quarantined from an animal ready to be placed in homes. Isolation and quarantine areas must not be general public accessible.
The reception area should be light and clean to provide a good first impression. Administrative offices need direct access to both reception and animal quarters. Sufficient space should be allowed for record storage and ample space allotted for future growth.
Medical and Euthanasia rooms should be next to isolation/quarantine area to allow easy movement in and out for sick and recovering animals. It should have a separate outside entrance with clear and easy vehicle access. This area requires its own ventilation system. Isolation units should prevent animal to animal contact.
A carcass/cold storage room should be adjacent to euthanasia room. Less space will be required for cold storage if a crematorium will be onsite.
Animal food preparation requires a sink with hot and cold water and a refrigerator. Provide areas for feeding bowl disinfection and space for bowls. Food storage should be immediately adjacent and all food stored off floor in vermin-proof containers.
For staff hygiene, there should be a wash area with toilets. If space and budget allow, a shower becomes a nice feature.
Bare concrete floors may be used if sealed to be impervious, otherwise use tiles to prevent infection. Gravel should be used for outside floors and washed frequently and thoroughly. Wood or paving are both difficult to keep clean.
Walls must be sealed with no gaps or cracks for ease of cleaning.
With proper planning, your new post frame building can be an ideal solution for an animal control shelter.