Foundations – Post Frame Keeps It Simple
Post frame (pole building) construction affords a plethora of savings for a new building owner, chief amongst these are foundation simplicity. I've previously expounded upon foundation savings in post frame construction as compared to stick frame buildings: https://www.hansenpolebuildings.com/2011/10/buildings-why-not-stick-frame-construction/.
Today I will add some graphics to reinforce (pun intended) complexities of non-post frame foundations.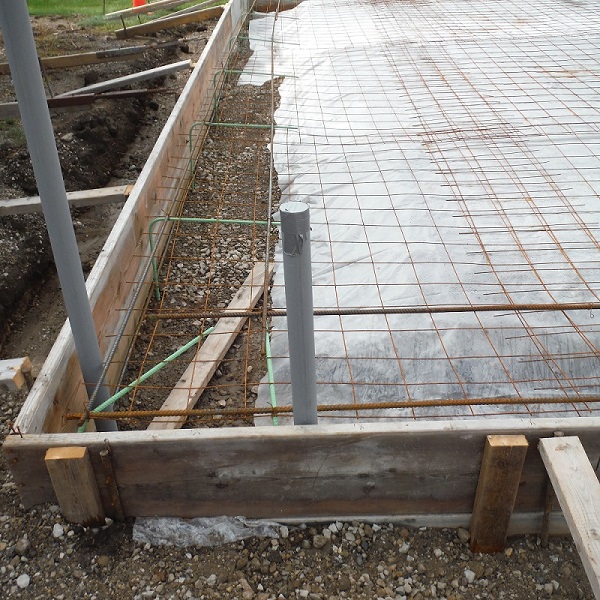 Excavation, rebar and welded wire mesh in place for a thickened edge slab foundation for stud wall construction. In this case slab edges require a double row of rebar where thickness will be 16 inches. This foundation and floor system assumes a light weight building and must be poured upon undisturbed or properly compacted soil with adequate load bearing capability. Shallow foundation and concrete slab on grade are poured concurrently.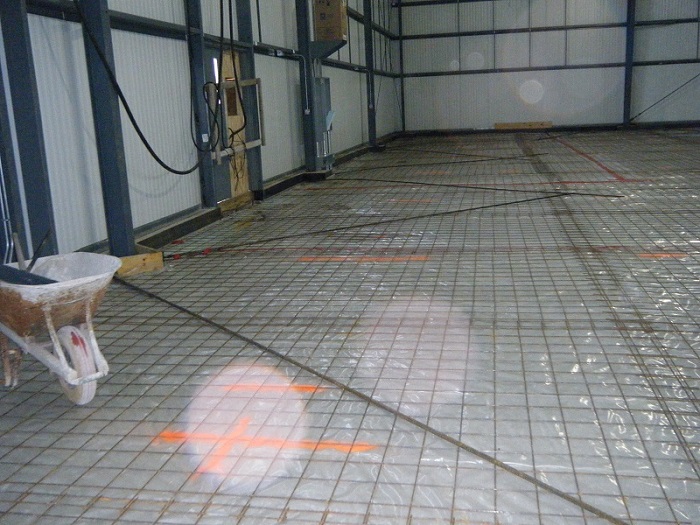 For an engineered steel building, foundations are more complex than for post frame construction. There is a continuous footing and foundation wall around the building perimeter, with reinforced piers to support steel column bearing points. Piers have embedded anchor bolts (requiring exact and accurate placement) to attach steel frame bases.
Top of foundation wall allows for attaching steel wall panels as well as support for any masonry veneer, if required for aesthetic purposes. Each steel column base has a rebar hairpin (usually two 20 foot long rebar sticks). These hairpins tie columns into concrete floor to reduce the tendency of column bottoms to move outward when loads are applied to the building.
Post frame (pole barn) construction utilizes a low-tech foundation system able to be successfully completed by even semi-skilled workers or an average DIY building owner. Face it, augering a hole in the ground makes for a fairly simple and affordable foundation system – eliminating any need for extensive excavations, often with a need for expensive equipment.
Looking for a design solution for your new building with flexibility and cost effectiveness? In most cases, look no further than post frame construction!