Post Frame on a Rock Pile?

Reader MIKE in MAINE writes:

"Hello ,
I am looking to purchase a Post and Beam Barn kit, but I have been advised by my excavator guy that I won't be able to set the sonotubes in the ground due to the mixture of rocks sizes at my location
A bit of background:
The location is northern Maine and the soil composition is granite and clay, with poor drainage. Freezing line is probably at 8+ ft
The location chosen is a 75×75 area that has a pile of rocks collected from all over the old field years ago, and the suggested plan by the excavator guy was to grade that over a 75×75, add crushed gravel on top (10 inches or so) and when I told him I would need the sonotubes embedded at least 4-5ft down, he said I wouldn't be able to dig the holes, but I won't have any problems with heaving
This is an incorporated township, so there is no code requirement or enforcements (just as a fyi), but I still want to do things by the book for my own safety and investment protection
He suggested a perimeter sidewall of 12×12 and attach the posts to the wall with the perma column type brackets
My plan is to build at minimum a 40×50, ideally a 50×60 barn with porch around
I've uploaded a video of the site (as well as an alternative spot just across the road from it) and some still photos to help you help me divide what type of foundation do I need, and if it is in fact viable or doable
I would greatly appreciate your assistance with this before I commit tens of thousands of dollars into a kit I would not be able to build
Site video:
https://www.youtube.com/watch?v=FCUO6jBIWvE"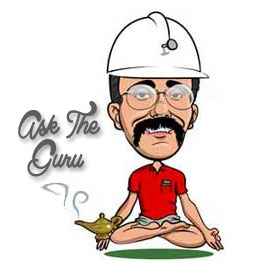 Mike the Pole Barn Guru writes:
Thank you for your interest in a new Hansen Pole Building, as well as for providing so much valuable information.

Your rock pile site would be far less than ideal for several reasons, beyond just an inability to auger holes through rocks. Biggest challenge would be this being a terrible surface to pour a concrete slab on top of. Adding crushed rock over this is going to leave temporary voids between those larger, underlying stones. Over time crushed rock will slowly filter into these spaces, now your gaps will be directly below your slab – forcing your slab to bridge across them. Without significant amounts of rebar being added, slabs are not going to perform well under this scenario. Be prepared for more than just minimal cracking.

Any uninsulated foundation not extending to below frostline is likely to present frost heave issues over time.

My vote would be to opt for your alternative site. I have previously penned a four-part series on site preparation starting here: https://www.hansenpolebuildings.com/2011/11/site-preparation/
You have several options for foundation:

My favorite (also most cost effective and easiest to construct) – embedded columns. You can limit needed embedment depth to 40″ below grade by use of R-10 EPS insulation, going down two feet, then out another two feet.

Second choice would be using concrete piers with wet set brackets. Square piers can be formed out of EPS insulation (again to limit needed depths) with continuous insulation between piers. Sonotubes could be used, however they are difficult to effectively insulate, so it would be recommended to embed them to frost depth.

Please do not hesitate to reach out to me at any time with questions or concerns.