Today the Pole Barn Guru answers reader questions about moisture control, insulating a building with a ridge vent, and a solution for replacing posts that have rotted out.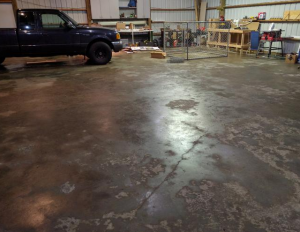 DEAR POLE BARN GURU: Thanks for the abundance of technical information you provide your readers. Like many of them, I inherited a pole barn with the same ceiling sweating, heat, cold issues and need a post construction solution. The slab sweats only in some places. I have a typical wood post with 2×4 horizontal purlins, wood truss and purlin roof, and metal skin walls and roof. My goals are, #1 stop the moisture inside, #2 insulate for moderate comfort (no codes to comply with and I can heat with a wood stove and abundance of wood) , and #3 if I can afford it, skin the walls with T-111 or other wood for an attractive look inside. I did not see any suggestions about double-faced radiant barriers in your other articles. Do you think expanded polystyrene cut to fit in the 1.5 inch cavities to flush with purlins, and then add the radiant barrier (bubble type) stapled over that directly to purlins would be appropriate and not trap moisture? If so, should I allow and air space between the polystyrene and radiant barrier? Many thanks, Mr. Retired…finally! JOHN in CHEROKEE VILLAGE
DEAR JOHN: Thank you for your kind words. If your slab sweats at all, it is likely there is no vapor barrier under it and it would behoove you to apply a sealant. 1.5″ expanded polystyrene (EPS) boards cut to fit tightly and with all seams tightly sealed would give you some degree of insulation (roughly R-7.5 other than at girt and purlin locations). You could add unfaced rock wool batts to increase insulation. Radiant barriers provide next to no insulation value and only function if seams can be perfectly sealed, we've actually opted to no longer offer them to our clients.
Unless you want to heat area in triangle of trusses, you may want to consider insulating at ceiling level, then vent dead attic space above.
DEAR POLE BARN GURU: Hello Mike. I came across your website while trying to learn more about what to do with the ridge vents in a pole barn when you plan on insulating it with closed cell foam. My wife and I purchased a property that has a 36w x 48L unconditioned pole barn with 8 skylights, a couple of ridge vents and (2) sets of huge doors on each end. While we know this will never be a tight building, we need to insulate it for our pets (10) dogs and (11) cats, and for a hangout area for us to spend time with them rather than inside our home.
We have a high-end American Standard heat pump split system that will condition the entire space.
Would you be able to give me any advice on what you recommend I do regarding the existing ridge vents? I'm not sure if I should insulate around them and leave them as they are…open. Or, should I temporarily trim out around them and seal them for the time being?
Any information you could provide me on this topic would be greatly appreciated. ROGER in HOUSTON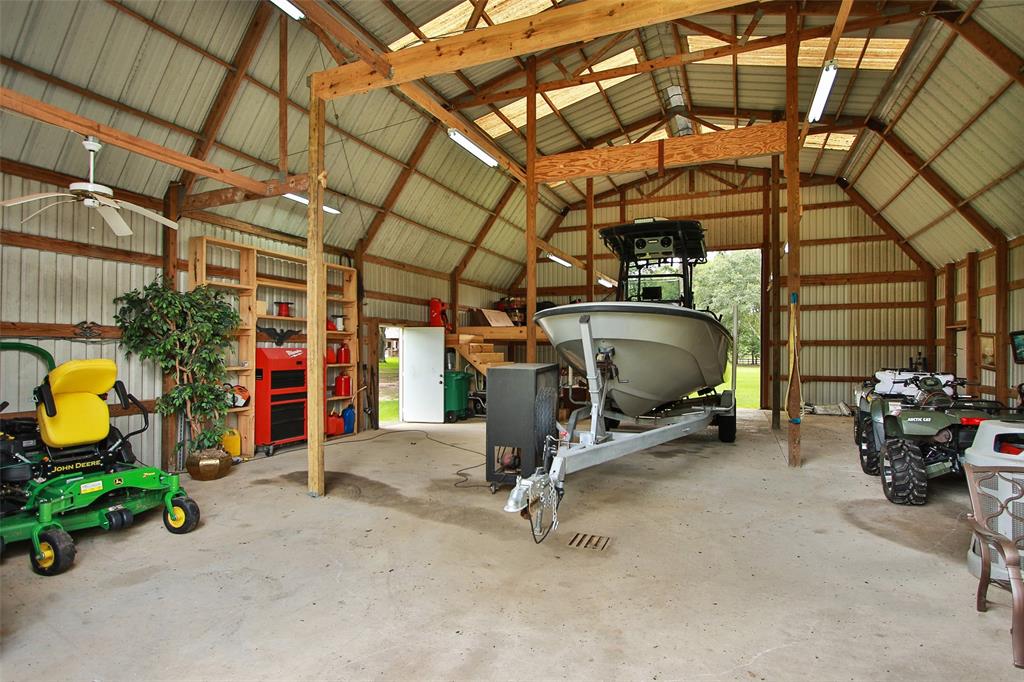 DEAR ROGER: With those large sliding doors, your investing in closed cell spray foam may be for naught. If your expectation is to be able to control any sort of heat loss/gain you should consider replacing them with insulated steel sectional overhead doors.
On to your question – seal off ridge vents and spray foam across skylights (or, even better) replace them with steel roofing before insulating.
DEAR POLE BARN GURU: What are my options on repairing 32×40 all 6×6 posts are rotted off ground level. Floating slab, perma colum, helical peir, or strongway sleeve. CHAD in GREAT BEND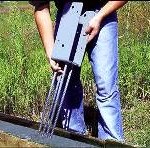 DEAR CHAD: I would repair one column at a time. Temporarily support roof system being supported by a column. Cut column off above point of decay. Excavate embedded portion of column and remove – hole being dug to be at least below frost line. Insure bottom of hole is firmly compacted. Place a sonotube in hole, attach an ICC approved wet set bracket to bottom of column and backfill with premix concrete. Compact granulated fill around sonotube in six inch lifts. Repeat at each column.