What Building Code Applies to Post Frame Construction?
Being a Plans Examiner in a Building Department would have to be one amongst this planet's toughest jobs. Besides having to listen to clients who have their own ideas about how things should be built, there are volumes upon volumes of Building Code books and referenced texts.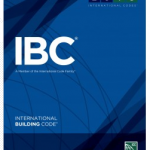 A Hansen Pole Buildings' client in Arizona recently had some extended discussions with a Plans Examiner in regards to appropriate Building Code for a residential detached accessory post frame building. Plans Examiner really wanted governing code to be 2012 IRC (International Residential Code). Of course all of this becomes confusing and confounding to this future building owner, as he had initially verified Code information with this same Building Department previously and was advised 2018 IBC (International Building Code) would be applicable to his structure.
IRC has no language in it pertaining to post frame construction, while IBC indeed does. Your Building Department may require this building to be designed under IBC version 2012, even though later versions have greater accuracy for structural design due to advances in research and technology. This has to do with local jurisdiction code adoption policy.

To follow are excerpts from 2012 IRC justifying IBC use:

In "Effective Use of the International Residential Code":

Paragraph 4:

"It is important to understand that the IRC contains coverage for what is conventional and common in residential construction practice. While the IRC will provide all of the needed coverage for most residential construction, it might not address construction practices and systems that are atypical or rarely encountered in the industry."

IRC R301.1.3 Engineered design.

"When a building of otherwise conventional construction contains structural elements exceeding the limits of Section R301 or otherwise not conforming to this code, these elements shall be designed in accordance with accepted engineering practice. The extent of such design need only demonstrate compliance of nonconventional elements with other applicable provisions and shall be compatible with the performance of the conventional framed system. Engineered design in accordance with the International Building Code is permitted for all buildings and structures, and parts thereof, included in the scope of this code."
Applying for a post frame building permit and been told governing code will be IRC? Please print out this article and nicely provide it to Plans Examiner. It isn't about proving them wrong, it's about assisting them in a positive manner.