Some Barndominium Kitchen Appliance Ideas
Barndominiums afford new home owners an ability to utilize their creativeness. We see it here at Hansen Pole Buildings every day – especially with uniqueness of exterior designs and features.
A few folks have been asking for interior photos of our shouse (shop/house). Originally our living area was not designed with an intent to ever be lived in. It was a space for our older children to be able to invite their friends in for a game of foosball or to shoot pool upstairs, or play basketball downstairs, rather than being out and about where trouble might find them.

Roughly seven years ago we got more serious about spending our few weeks a year here in South Dakota in more than a raw plywood covered floor with a folding table for our 'kitchen'. We took a plunge and had oak cabinets custom built for our kitchen! You might notice our countertops are a bit taller than usual. I am 6'5" and my lovely bride 5'10".  Our countertops are all 37" above finished floor and those raised areas are 44".

We did not have a crystal ball available to know Judy would one day become a paraplegic and be confined to a power wheelchair, but surprisingly much of our design worked out very well.
Among things we did and highly recommend would be having dishwashers (yes plural) and refrigerator and freezer raised up a foot above finished floor. We frankly just got tired of having to stand on our heads to get things out of appliance bottoms.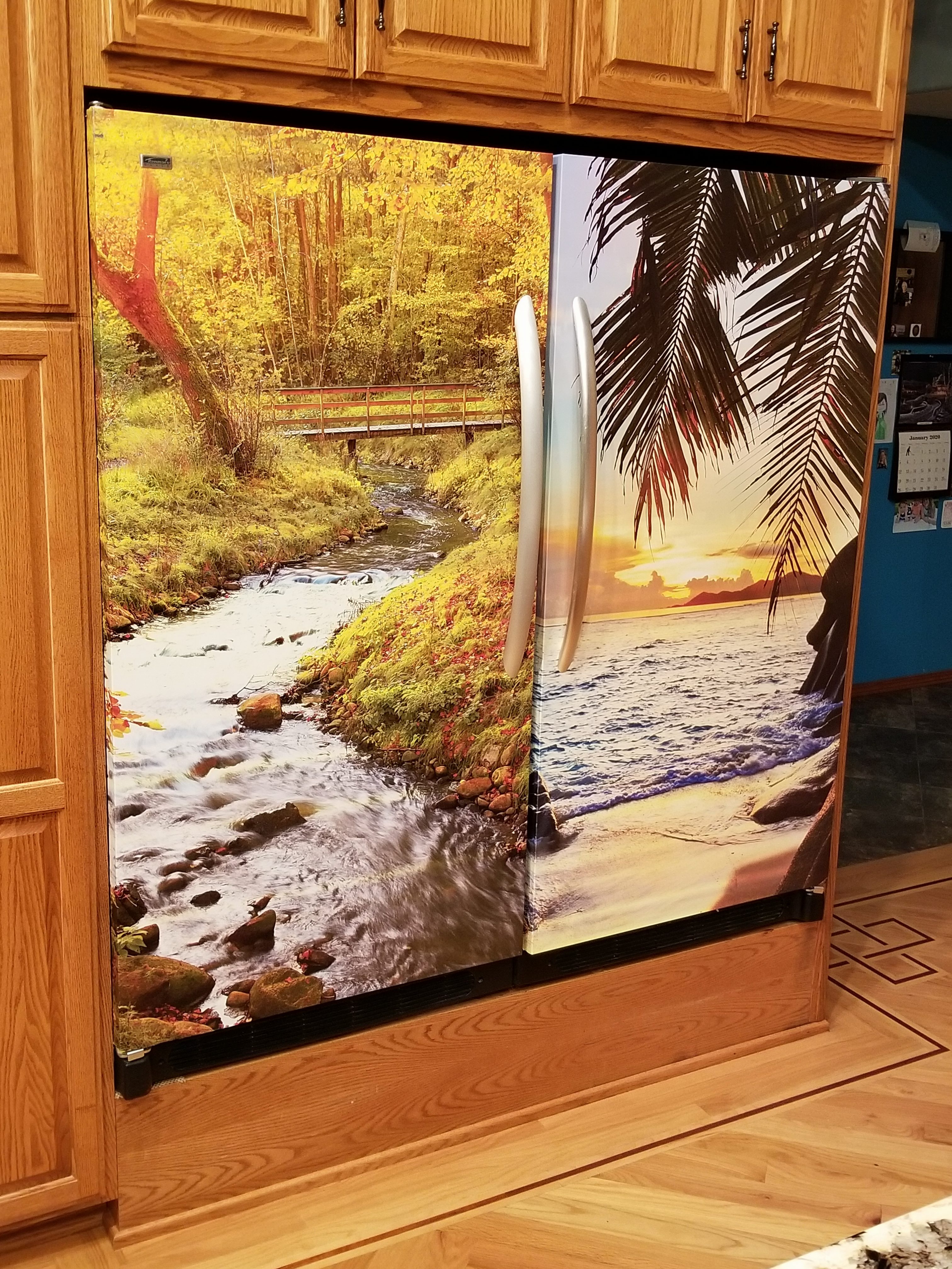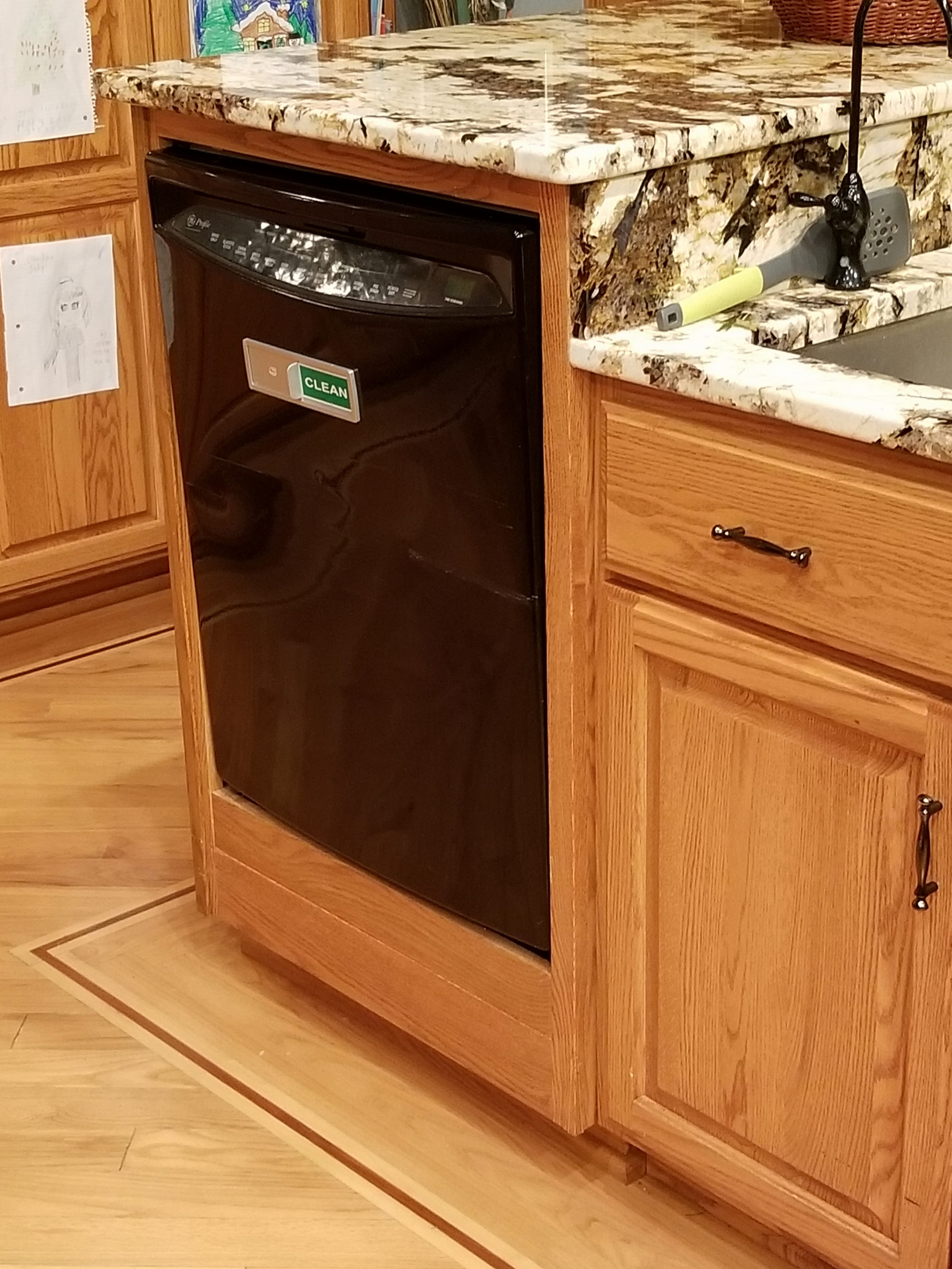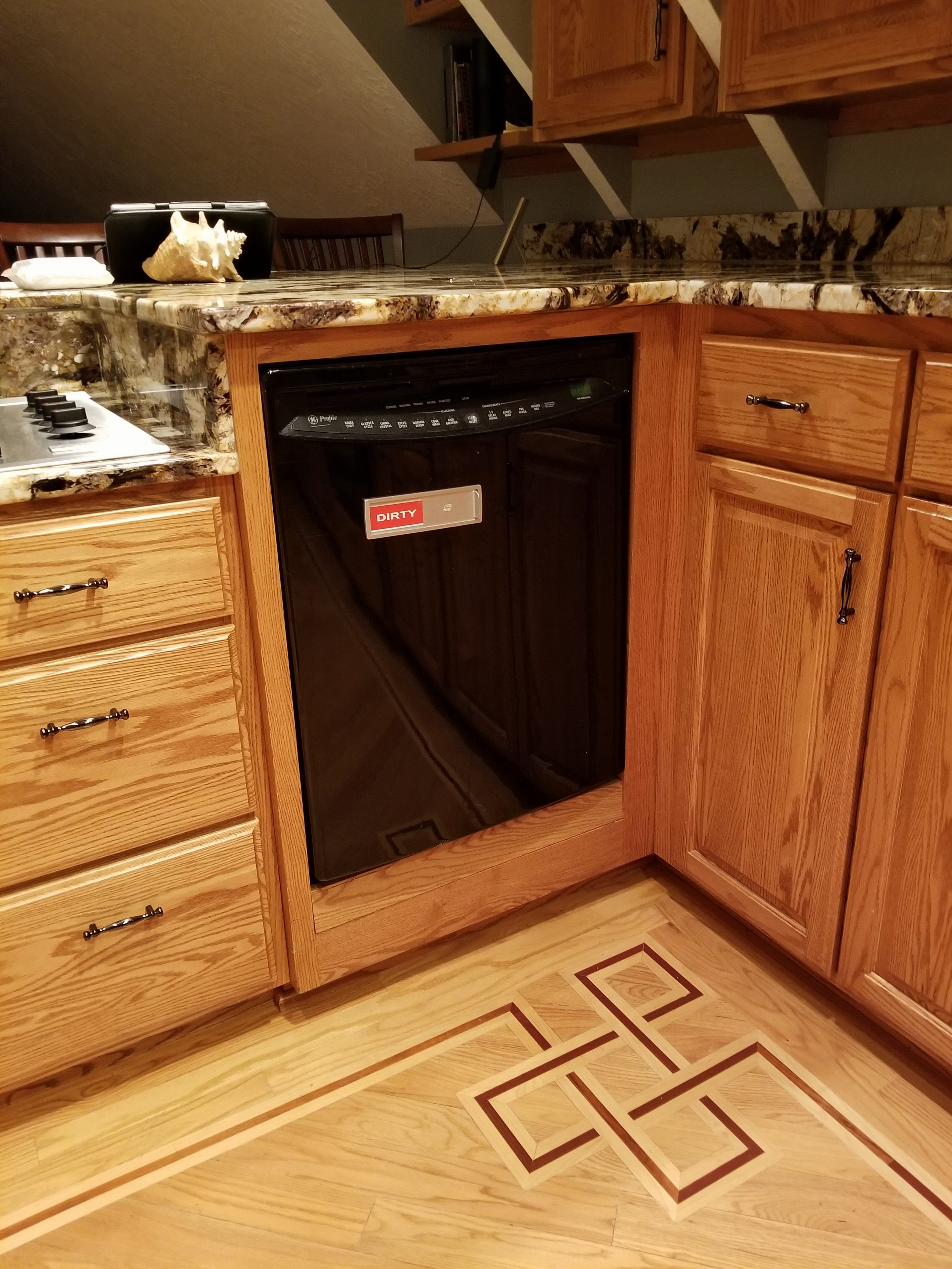 Why two dishwashers?

I happen to do most of our cooking – I enjoy it, I find it very relaxing. My pet peeve is when dirty dishes, pots and pans overwhelm a dishwasher and have to be left piled on countertops or filling a sink. With two dishwashers, even when entertaining we are able to get all dirties to one of the dishwashers.

As you will see at a later date, our kitchen also has his and hers microwaves. Before it always seemed as though a single microwave led to waiting in line to use it! Not in our kitchen.
One appliance we missed in planning and installing was a trash compactor. We had one in our Spokane, WA kitchen and dearly miss it here.