We'll continue this week with a third day of Bonus PBG's! Today Mike take care of reader questions about adding "double doors" to the high side of a lean to, insulation to building in Climate Zone 4A with R-49, and the feasibility of building in Alaska.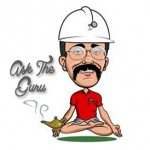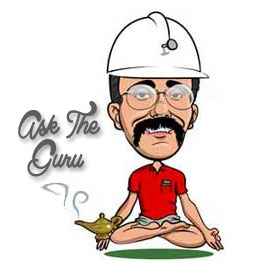 DEAR POLE BARN GURU: Hi Mike, I am looking to build a lean-to that 20'x7.5'. I'm wanting to put 12' Double doors on the high side. How would I go about framing in a door for that or are there any special requirements for that big of a door with that wide of a roof? ALISSA in GROVE CITY
DEAR ALISSA: We will have your building engineered to properly structurally support your door and door opening given wind and snow loads at your particular building site. All of this information will be included on your engineered blue prints.
DEAR POLE BARN GURU: Hello, I am going to build a post frame building with a metal roof, with OSB and synthetic roof felt. What would you recommend to insulate the underside of the OSB with? They are scissor trusses with a cathedral ceiling. The walls will be OSB and wrapped with house wrap so, looking what to insulate them with too. Please help. Thanks, JEREMY in CLARKSVILLE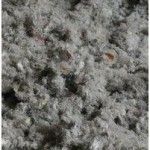 DEAR JEREMY: Please keep in mind, you cannot screw steel roofing down to OSB, you will still need to have purlins. You are in Climate Zone 4A so R-49 is required for attic insulation. Order your trusses with an 18″ raised heel and blow in 16″ of fiberglass or cellulose insulation. Vent your eaves and ridge. For walls, a minimum R-20 is required. Use a minimum of 2×6 bookshelf style girts and BIBs insulation (ideally) or unfaced batts, with a well-sealed 6mil visqueen vapor barrier on the inside.
DEAR POLE BARN GURU: Looking to build a barndominium in Alaska. Is that feasible and if so are there any builders? LAUREL in ST. CLOUD
DEAR LAUREL: We have provided numerous fully engineered post frame buildings to clients in Alaska, however we are fairly certain they all provided their own labor to assemble (DIY). Typically we have delivered all materials to Port of Seattle docks and our clients have secured barge/container space for transport to Alaska. We have also had clients schedule flat bed trucks to pickup their buildings from our shipping locations in Washington, however this would be a much more rare circumstance.
There are builders from the lower 48 states who would travel to Alaska to build, obviously for the right price.