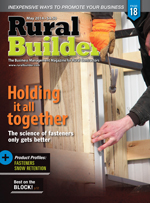 Besides being a semi-regular contributor to Rural Builder magazine, I have also had articles published in several other lumber and wood truss periodicals. I've been asked to write an article for The Advertiser (https://www.componentadvertiser.com/), which I share with you below:
Increase Your Post Frame Sales
Nearly every U.S. and Canadian metal plate connected wood truss manufacturer has one or more clients who either construct pole barns or sell kit packages. Not much excitement though in dealing with typical orders of usually anywhere from four to 10 trusses per building.
Money can certainly be made in post frame industry sales. My 1990's truss plant, based in Spokane, Washington, almost exclusively built pole barn trusses. It was not unusual for us to have backlogs of weeks and when it came to post frame trusses. We dominated Northwest U.S.
How we did it.
We tailored our inventory to best build to our client's needs. By having 2×6 2850msr and 2400msr in wider widths, we could provide smaller dimension chords than our competitors, with lighter trusses. Considering jobsite manhandling involved, lighter weight trusses are an advantage! And let's face it – those high grades have very few visual defects, resulting in some very pretty trusses!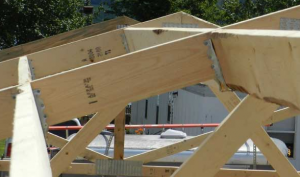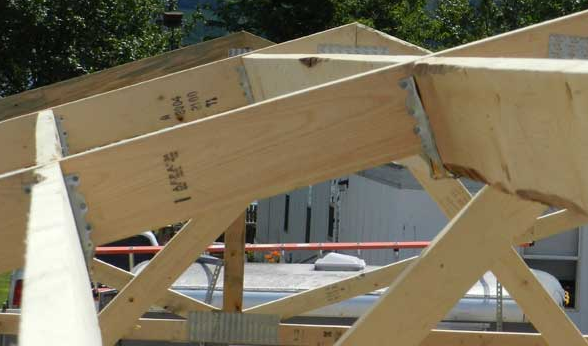 Also in our inventory, for web stock, was msr 2×3. Many truss webs can be higher grade 2×3, rather than 2×4. Again, much 2×3 msr was much prettier wood than 2×4 visually graded material others were using, not to mention saving truss weight.
Webs requiring lateral bracing were checked to see if a larger dimension or higher grade would eliminate bracing. Installing job site bracing take both material and labor, reducing braces for a minimal investment makes for happy clients.
Be a Consultant.
Being able to be different in the post frame industry gives one a leg up, where virtually everyone does things alike. When a truss client can say, "I do things just like everyone else and also provide…." to their potential customer, it gives them an advantage.
Most post frame roof trusses will be 40 foot spans or less. Point out very small price differences to add five or 10 pounds per square foot (psf) of load to top chords. Many post frame trusses are designed with a bottom chord dead load of one or two psf. One of my most asked questions of my Ask The Pole Barn Guru™ advice column – is how to add a ceiling to post frame buildings. A five psf bottom chord dead load would solve this dilemma. Both of these are points your client can use to sell why he has a better building than Brand X.
Offer More Stuff.
Your delivery truck starts spinning dollar signs an instant a key gets close to an ignition switch. Since you are going to make a jobsite trip, why not add more product?
True glu-laminated post frame building columns are a wonderful thing – strong, light weight and straight. In most instances a product of 1650f three ply 2×6 glulam will replace 6×6, 6×8 and in some cases 6×10. Downside of glu-lams – current lack of distribution, as manufacturers are primarily in South Dakota, Wisconsin and Pennsylvania. Work with a manufacturer to bring in ¼ or ½ of a truckload of 14 to 24 foot lengths, they might even help to floor some inventory. Once builders start using them, they will never go back to solid sawn columns. This provides another differentiation for your client and it helps to tie them to you as their supplier.
Sell them msr lumber.
With 2×6 1650 msr being over 40% stronger than best commonly used visually graded #2, you can do your client some favors in helping to point out strength and quality benefits. Side benefit for you – quicker inventory turns. Buy more lumber get better negotiating power with wholesalers and mills.
Glu-lam column and selling lumber margins are not going to be as high as your truss margins, expect maybe 20%, however consider this a bonus profit you would never have otherwise had. I always felt 20% of something beat 100% of nothing every day.
Expand your post frame building industry view and increase your bottom line!