Thank you to Hansen Pole Buildings' Designer Rick Carr for today's guest blog.
Development of my Cabin Plans
I have been looking at both open land and existing "cabins" in the Southwestern part of the State of Wisconsin where I do a lot of fly fishing for trout in anticipation of eventually retiring.  I want to be able to go out and stay for four or five days to a week on short notice without having to worry about where to stay while having my own personal items and gear there waiting for me along with the ability to just fire up the grill for dinner rather than going out every night.  Space for friends bearing Bourbon to visit was also a consideration.
Existing Cabins were disappointing to say the least, either upper level sleeping (which doesn't work for over 65 year old guys) or tiny showers, filthy kitchens. There was always something very wrong; and all this with a limited budget.  It became clear that building would have to be an option unless I was going to settle in some area or another. With my five year plus experience as a Senior Building Designer with Hansen along with two years on a post frame building construction crew in my youth, I knew that if I had to build, it would be a post frame building.
Last spring I found and bought a nine acre parcel with 1,600 feet of the headwaters of a crystal clear spring creek full of brook trout flowing through.  I have three of the four permits that I need to allow me to put in a driveway and culvert across the creek and the wetlands to the high ground building site on the far side.  The front porch/deck will have great views of both sunrises and sunsets looking over the valley.
Some of the deciding factors for post frame were, knowing that a post frame building can be built to be extremely well insulated for climate control, knowing the cost advantages, knowing the longevity, knowing the framing system, and the fact that I can do a lot of the building myself for additional saving. I have also been developing relationships with the local Amish community who I know that I can hire for reliable economic labor.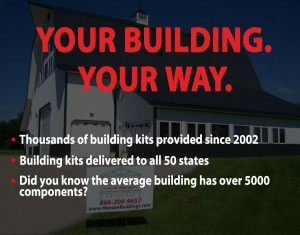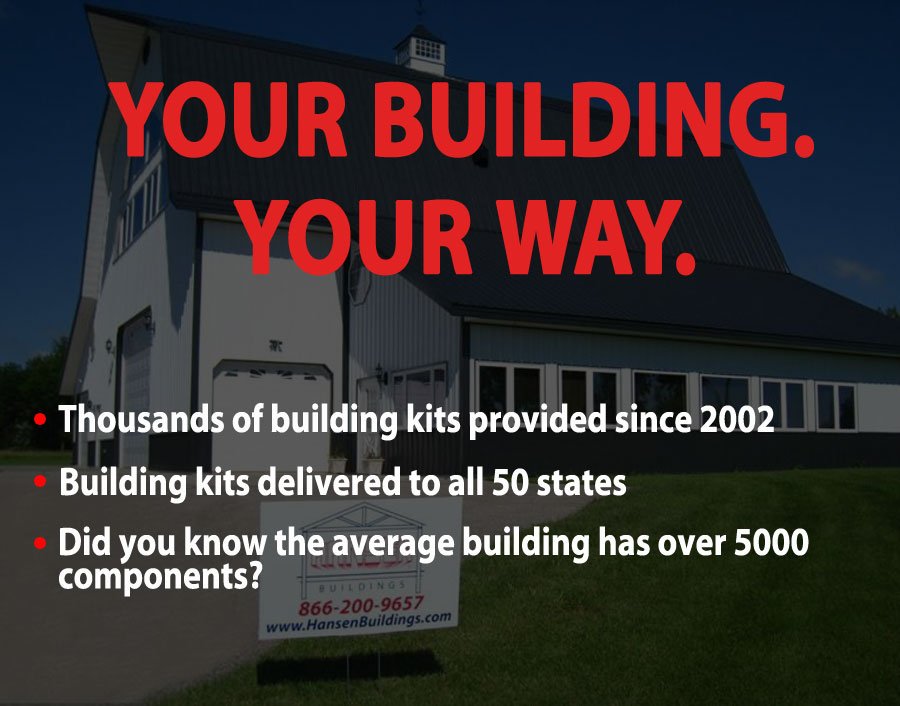 I plan to construct the building so that it can be used as a full time residence for resale value, although that is not my intended use.  Relative to a well-sealed and insulated building, I intend to use BIBS insulation in the walls using 2×8's in a 7 ½ inch cavity and closed cell foam insulation on the underside of the roof purlins designed for drywall to create a vaulted ceiling in part of the cabin.  This combination will make an extremely tight building making it more comfortable and less costly to heat.
The cost advantages of post frame start with not needing a full foundation and the costs of a full foundation.  Then post frame is very efficient in terms of lumber usage. Over the years I have had client after client send finished building pictures with the tiniest of scrap piles in the background.  My experience and familiarity with our construction manual gives me the confidence that I can act as the general contractor and jobsite supervisor while hiring local Amish builders for more cost savings.  I have a lot of DIY experience so a post frame building from Hansen will allow me to finish most of the interior myself for additional savings.
I am not concerned with how long the building will last, rotting of posts, as some people are because I know that the testing of current pressure treating is good for 70 plus years.  At the age of 66, I will be able to use this Cabin for as long as I can manage, ten to fifteen years, and still have many years remaining of useful life for resale value.
My next consideration was a heating and insulating plan.  My experience as a Building Designer tells me that it is very important to have a heating and insulating plan before ordering a building to make sure that the correct options are designed into the building and are on the Engineer Sealed Plans, especially on a post frame building to be used as a residence.  I have a friend that has a similar building/cabin in the fishing area. A year or so ago on an early spring fishing trip, he asked me to stop in and check on his cabin that was last used back in the prior fall. I walked in and there was no dust, after no one being there for months. I was convinced at that point that I wanted radiant floor heating, but being close to a flood plain, (last year there was a 100 year flood in the valley).
I knew that I wanted a crawl space, which would give a few extra feet of protection in the event of a 150 year flood.  The other advantage is that the crawl space would provide access to plumbing in the event of a problem or change versus having the radiant floor heating and the plumbing encased in the concrete floor. The drawback is that a radiant floor in a building with a crawl space adds other design issues.
Come back tomorrow as Rick investigates his pole barn cabin's crawl space issues, and asks for Mike the Pole Barn Guru's wise advice.