Today Mike the Pole Barn Guru answers questions about Retro Insulation, Cost of a Hipped Roof, and Slab Prep!
DEAR POLE BARN GURU: Retro Pole barn wall insulation: should a person put plastic or some sort of vapor barrier against outside tin on interior, then put fiberglass blanket up? Which Is a better option faced or unfaced (do you need a moister barrier on interior between unfaced and wall material? Thanks MIKE in PALYMRA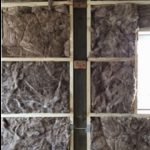 DEAR MIKE: You should remove the wall steel, a wall at a time, placing a well sealed quality building wrap (like Tyvek) over the wall framing – then reinstall the steel siding. Use unfaced fiberglass blanket insulation, thick enough to entirely fill the wall cavity, then a 6mil clear visqueen vapor barrier on the inside before installing the gypsum wallboard on the interior. Make sure to tape all seams, tears or rips in the visqueen.
DEAR POLE BARN GURU: I have a quick question. I am wanting to build a 40 x 60 shop. It will be cheaper to build it pole barn style but one of the contractors I was going with said if I wanted to do a hip style roof I would be better off stick framing it. Is this true? Is it really that much more to do hip roof. He said it doesn't work well with post framing. Another contractor said they can do it and it will only be $3800 more to order hip roof trusses. I don't know what to think. Thanks for your time. PRESTON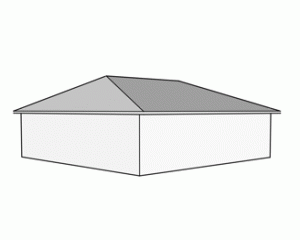 DEAR PRESTON: I hate to break this to you, but contractor number one is clueless – post frame (pole barn) style is going to be less expensive than stick frame, for a full hipped roof (or any roof style). The $3800 more for a set of hipped roof trusses sounds fairly steep unless you are somewhere with a significantly high snow load. My recommendation – order a fully engineered post frame building kit package and then have a competent contractor assemble it for you (or save some real money and assemble it yourself).
DEAR POLE BARN GURU: Sand or crushed concrete under slab in pole barn? RON in LEONARD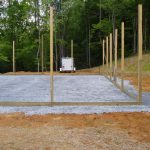 DEAR RON: Prior to pouring, 2" to 6" of clean and drained sand or sandy gravel is spread below where concrete is to be poured. Mechanically compact fill to at least 90% of a Modified Proctor Density, so as not to cause slab to sink. Install a good vapor barrier below any interior pour, to stop moisture from traveling up into slab through capillary action. Place 3" to 4" of clean and drained sand on top of the vapor barrier, to decrease differential drying shrinkage and floor curling. This sand over the vapor barrier will facilitate water drainage during curing time and accelerate installation.