When All Else Fails a Monitor Barn Truss Challenge.
Monitor style buildings are a popular post frame building design (for background on monitor barns please read: https://www.hansenpolebuildings.com/building-styles/monitor-building-designs/). In most cases, design, ordering, delivery and construction of monitor buildings goes off without a hitch. On rare occasions a hitch glitch happens – so when all else fails I get to jump in.
Now I am highly qualified to solve post frame building challenges.
Why?
As a 1990's era post frame building contractor, my company had as many as 35 building erection crews working at a time across six western states. We paid our crews very well, so we attracted a group of subcontract builders who we felt were a cut above most. Even with this, challenges could and would occur.
Over several years I have had DIY clients call and tell me, "You won't believe what I have done, it may very well be among the worst mistakes ever"! I would relate my experience as a contractor and then assure them, "If an error could be made, one or more of my crews could figure out how to do it. Tell me your challenge and let's work together for a solution".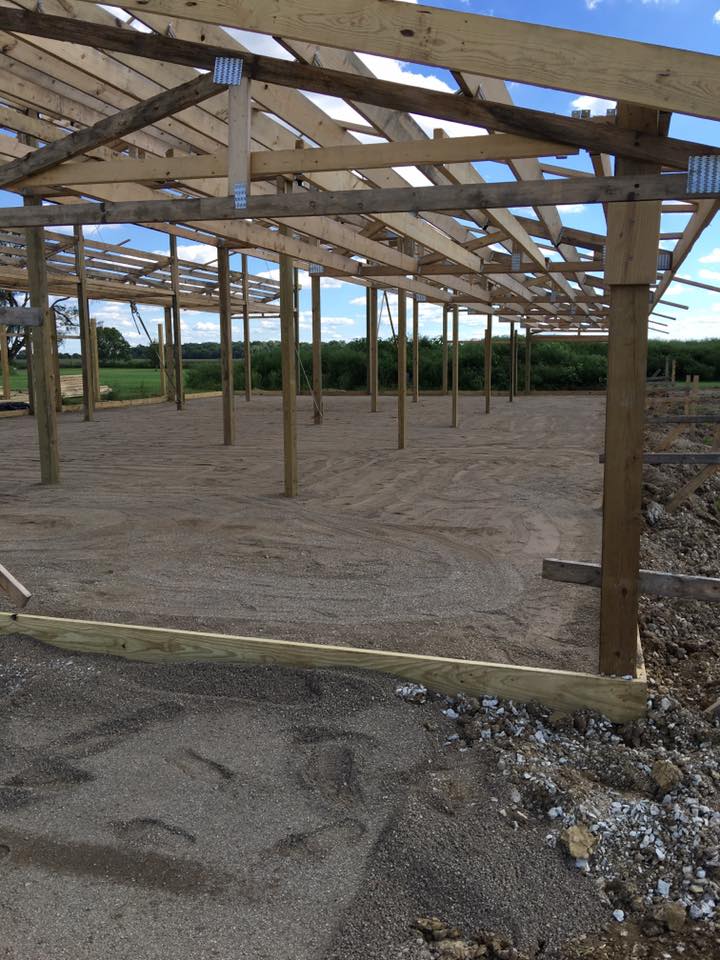 In these photos, please note on an end of these monopitch trusses it appears the pressed in steel connector plate at truss heel (low end of truss) is beyond the line of columns. At truss high end, seemingly just truss top chord is attached to column…leaving bottom chord hanging out in space!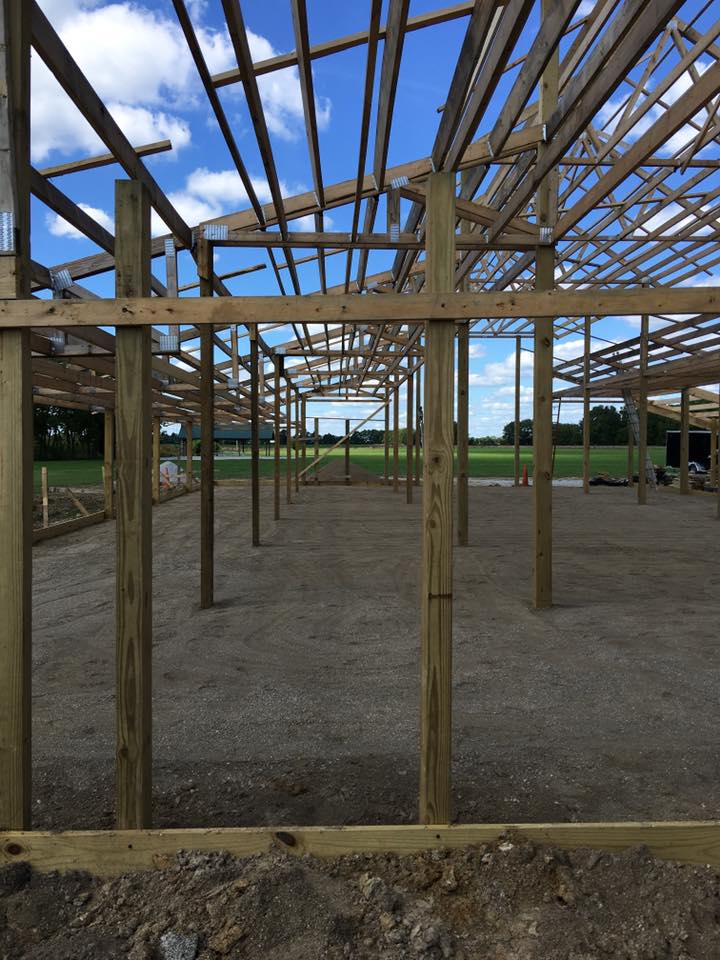 Our client did not even realize a truss challenge had occurred. They had sent these photos in regards to an entirely different issue and we found it when looking at them.
Putting on my best Sherlock Holmes hat, it was time for some sleuthing. Our request transmitted to the truss manufacturer asked for a 12 inch overhang on these trusses. It turns out our truss people decided to put the overhang on high end of trusses, rather than low end. Sure enough, we missed this when we approved their drawings. Client (and/or his builder) somehow also missed this and installed trusses as shown in photo!
This one actually had a reasonably easy fix. Truss company's engineer was able to design a repair using a solid block of 2×12 to fill in the space and attach truss and columns.
There exists a solution to every post frame challenge.