I have been pooh-poohed on occasion for my insistence every post frame building (or barndominium) should have an engineer involved. Very few potential building owners understand what it is an engineer does or how they are adding value to a particular project. 
To follow, in its entirety, is an article by Jess Lohse, originally published in SBC Magazine, June 10, 2019. Once read, you should (like me) go away wondering how it is engineers work as reasonably as they do.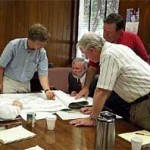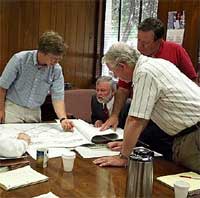 Structural engineers, often referred to as an Engineer of Record (EOR), are positioned early in the construction design process ensure the structural viability of buildings designed by Architects or Building Designers. Certain buildings are exempted from the legal requirements for the use of an Architect or Engineer. Generally these buildings are designated as 1 and 2 family residential structures designed within the prescriptive code. Buildings designed under the IBC, exceeding certain provisions of the IRC or exceeding legal exemption requirements will employ the use of an EOR. Structural engineers are typically brought into a project by the architect/building designer and work on behalf of the project owner and remain engaged throughout the construction of a structure to review and accept deferred submittals and RFIs (request for information) for conformance with the structural plans and specifications, monitor construction and perform special inspections as defined on the permit or as contracted to undertake. Once engaged on a project an EOR will typically work through the following processes:
Conceptual Design
Review Arch drawings

Unit types

Bearing walls stack?

Location requirements

Soil report

Exposure Category

Wind Load

Seismic Load

Initial design of building elements

Roof, wall & floor layout per Arch drawings

Footings & Slabs

Bearing walls, Beams & Columns

Review MEP conflicts
Conceptual Design
An initial step a structural engineer will take is to review the drawings produced by the architect/building designer. The engineer will look at the various types of units on a larger multifamily project or the variety of room uses in a larger single family home or commercial structure to have an idea of the various uses of a structure. Consideration will be given to potential bearing walls, obviously inclusive of the exterior walls, but potentially to utilize interior walls should the need arise to distribute loads through the interior of the structure.  If the structure has multiple levels, the engineer will note if interior walls fall on top of each other, commonly referred to as 'stacking', to efficiently transfer loads between levels.  This information will be referred back to the architect to make any necessary adjustments.
The EOR will determine site specific requirements for the structure that are dependent on its location. This will include a soil report to determine potential footings, which exposure category to design to, applicable wind loads as well as seismic considerations. Once the environmental factors have been determined, the engineer will perform an initial design of building elements such as roof, wall and floor layouts per the architectural drawings, footings and/or slabs, bearing walls including beams and columns, and identify potential mechanical, electrical, and plumbing conflicts. 
Come back tomorrow for a continuation of what an EOR, Engineer of Record, adds to the design and scope of a post frame building.