This week the Pole Barn Guru answers reader questions about the removal of knee bracing to install interior ceiling and wall steel, a question about a special rake trim for a flying gable, and the possibility of adding ceiling liner panels to a structure and the need for a vapor barrier and proper ventilation.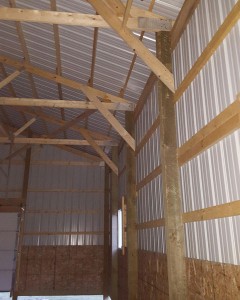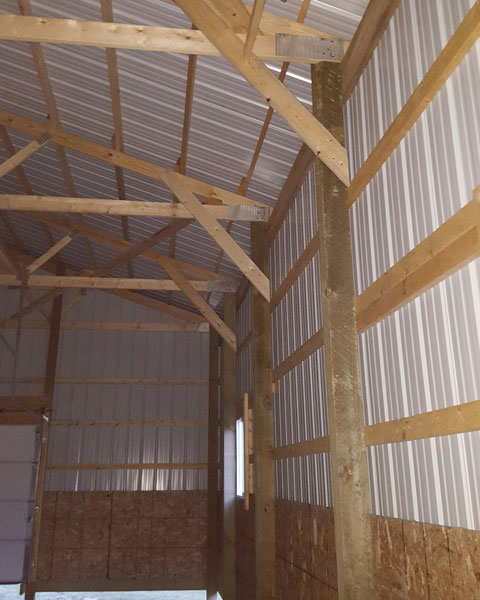 DEAR POLE BARN GURU: Can I remove my knee bracing from the pole barn and put up interior ceiling and wall steel. I have a 60×104 pole barn on an 8″ wide 4′ high concrete wall with wet set braces (6×6 laminated beams. 8′ on center) ceiling is 16′ from floor my knee bracing takes up too much wall storage space. They brought them too far down the wall. About 6′. SEAN in MONTPELIER
DEAR SEAN: While knee braces generally cause far more structural harm, than good, they should never be removed without written authorization from whomever your building's engineer is. If your building was not engineered (hopefully it was), then you should at least request written authorization from your provider including verification their removal will not affect any structural warranty.
In this article, another person dealt with similar issues: https://www.hansenpolebuildings.com/2015/11/can-i-take-out-knee-braces/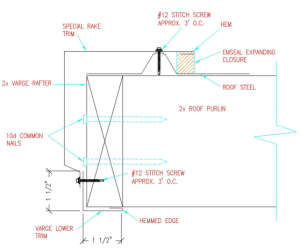 DEAR POLE BARN GURU: How do I trim out a metal ribbed roof panel on a barn with a widows peak? How do I make it match up with the rake trim? While maintaining proper drainage. KEVIN in LINCOLN
DEAR KEVIN: Your building kit provider should have had delivered to you one or more 'special' rake trims (one long side like a standard rake/corner trim, other flat with a hem) and some Emseal expanding closures. Here are your installation instructions: https://www.hansenpolebuildings.com/2016/05/9-steps-constructing-widows-peak/
DEAR POLE BARN GURU: I have a pole barn with a scissor truss (interior sloped ceiling) at 8′ on center. The builder placed insulation between the trusses and are kept from sagging by perpendicular metal straps approximately 2′ apart. When the breeze blows into the shop, the insulation batts float up and down like waves. I was thinking of installing a metal ceiling. I am concerned about the 8′ span between trusses and the possible need for a vapor barrier. What do you recommend? GREG in HUDSON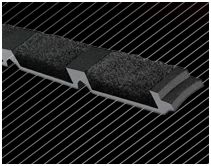 DEAR GREG: Hopefully you have vented eave soffits and ridge cap in correct ratios as lack of ventilation or too much or too little in wrong places can cause challenges (please read more here: https://www.hansenpolebuildings.com/2018/03/adequate-eave-ridge-ventilation/).
In your Climate Zone a ceiling vapor barrier should prove unnecessary. While I would not span eight feet with ceiling liner panels, I do see it being done successfully by many builders and specifiers.