Today's Pole Barn Guru tackles reader questions about plans to insulate and preparations ahead of insulating, recommendation for framing and footing an apartment to prevent movement, and if the PBG knows whether or not the USDA programs apply to post frame homes.
DEAR POLE BARN GURU: I am currently constructing my Hansen provided pole building, to be used as a shop. I plan to eventually insulate the walls with rolled fiberglass. My question is, are there any preparations I should make during construction? House wrap under my steel siding? Are inside closure normally provided for use between base trim/siding? Thanks, KURT in PORT ORCHARD
DEAR KURT: Thank you for your investment in a new Hansen Pole Building – be sure to send me lots of progress photos during construction (and of course ones when it is all complete).
In your Climate Zone, I would recommend using a Weather Resistant Barrier between wall framing and siding. You can either use Kraft faced fiberglass insulation or unfaced batts with a 6mil clear poly vapor retarder on inside of your insulation.
Inside closures are not a standard feature for wall steel, however they are relatively affordable and your Hansen Pole Buildings' Designer can reach out to you on Monday with a price on them.
DEAR POLE BARN GURU: I would like to build a 30x72x18 monitor-style barn with a small apartment w/loft one end. How would you recommend framing and footing the apartment to prevent movement between the "two" buildings? Full foundation? Slab? Other Ideas? GREG in KALISPELL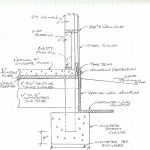 DEAR GREG: Any possible movement would come from either inadequately compacted or loose soil below column footings, inadequate footing diameter, or frost heave. To prevent frost heave, columns footings should be placed at frost depth or deeper and perimeter of slab should be insulated vertically with rigid insulation. In your climate zone, this would entail a four foot 'tall' R-10 insulation board. Install on inside face of pressure preservative treated splash plank, with top of insulation even with top of concrete slab. As an alternative, you can insulate slab perimeter per Frost-Protected Shallow Foundation requirements found here (note, slab edge does not have to be thickened or have a stem wall): https://www.huduser.gov/publications/pdf/fpsfguide.pdf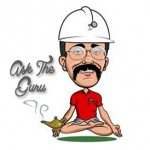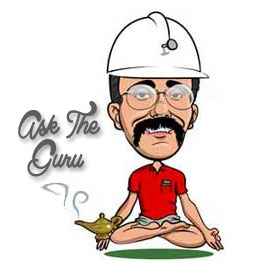 DEAR POLE BARN GURU: Hello Guru! We were wondering if the USDA Rural Development program allows for the construction of a pole barn home? KIRSTYN in LANSDALE
DEAR KIRSTYN: I am finding nothing precluding a fully engineered post frame home from qualifying. It does appear qualification for these programs is fairly stiff for potential borrowers.