Today the Pole Barn Guru answers reader questions about radiant floor heat, properly treated posts for in ground use, and how to fix screws that did not hit the framing materials.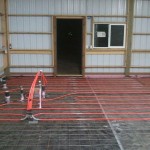 DEAR POLE BARN GURU: I am trying to make a decision on radiant floor heat. The internet has a lot of opinions from a lot of people who are trying to sell one type or the other. Where can I find unbiased information to make an educated decision between electric and hydro systems and how can you get budget estimates for each? BILLY in GOODLETTSVILLE
DEAR BILLY: I have found your best information is going to come from www.RadiantOutfitters.com 1.877.855.2537 they will give you the straight story and not try to sell you anything you do not need.
DEAR POLE BARN GURU: I live in Louisiana. High humidity, normally higher temps. Perfect for the termites. Am I correct in saying that the posts will be placed in the ground? No termites will eat those posts as long as the post is properly treated. How can I guarantee I am getting properly treated posts, because no company will say they have not properly treated wood? TODD in PONCHATOULA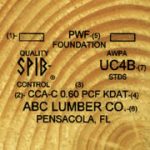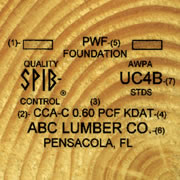 DEAR TODD: For ease of construction and best structural integrity properly pressure preservative treated columns are best embedded into ground. To insure you are getting properly pressure preservative treated wood for structural in ground use, look for end tags on columns with UC-4B on them. UC-4A treated lumber is not adequate for structural in ground use. Pre-construction termite treatment is also an excellent preventative plan: https://www.hansenpolebuildings.com/2019/09/pre-construction-termite-treatment/.
DEAR POLE BARN GURU: I had a contractor build a small metal building that I plan to make my house. After he left I noticed several places where he screwed through the sheets but missed the metal c channel, leaving holes. Some of them are in the roof and some in the walls. I called him back for warranty and his crew used silicone to patch it. So later I sent him a text about it. He said he would come by so we could discuss it. It's been a month and I still haven't heard from him. What can I do to get this fixed and how should he go about the repair? CINDY in TYLER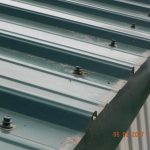 DEAR CINDY: Your challenge is why I always encourage clients to require a performance bond (https://www.hansenpolebuildings.com/2019/11/performance-bonds/). You also should have withheld final payment until a thorough inspection of your building was done, including a punch list of non-conforming issues. Some states require contractor registration, including bonding to give client's a financial recourse against defective workmanship. Sadly for you, Texas is not one of these states.
Silicone is not an approved fix for 'shiners' (screws through steel into air) or holes in roofing or siding. Your only approved fix is to put screws through steel cladding into a solid block of wood on inside.
Your quickest way to get action is going to be to spend a hundred dollars or so to have a construction attorney send a registered letter to your contractor, demanding satisfactory repairs within a reasonable time frame. If this builder has no real assets, chances are he will ignore it entirely, as he knows he has little to fear from losing in court. Ultimately you may need to hire yet another contractor to do your repairs.
Best of luck to you.