Building Codes and Requirements in Contract Terms

Disclaimer – this and subsequent articles on this subject are not intended to be legal advice, merely an example for discussions between you and your legal advisor.

Please keep in mind, many of these terms are applicable towards post frame building kits and would require edits for cases where a builder is providing erection services or materials and labor.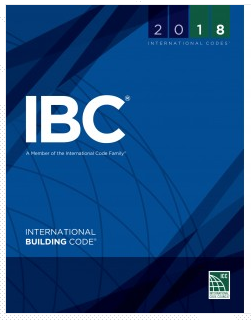 BUILDING CODES: The Total Cost of this Agreement is based upon an agreement between Purchaser and Seller, for Seller to perform according to a specific scope of work, per code and loading information as stated in the Agreement. Total Cost to Purchaser may be increased depending upon the review completed by one or more of Purchaser's permit approval granting agencies, which include, but are not limited to building and land use departments, in which event either the Seller or Purchaser shall be relieved of further obligation under this Agreement if the increase in Total Cost is greater than ten percent (10%). 
In the event the building department, any other governmental agency or agent may require revision(s), further documentation, or explanation of any work after one initial plan check/review, Seller will advise the Purchaser of any required changes or modifications. Upon notification by Seller of extra work or materials required, Purchaser shall authorize Seller to perform such according to Section xx of this Agreement, "Change Orders". 
Seller is not responsible for any plan check fees, re-inspection fees, special inspections, analyses or reports which are not ordinarily provided by Seller to a building department, plan check or inspector, including, but not limited to any additional charges resulting from unfamiliarity of said person(s) with either post frame buildings in general or the work as specifically designed by Seller. 
Once the approved plans and specifications have been reviewed by the applicable jurisdictions and building permit has been issued, both Seller and Purchaser may rely upon those approved plans and specifications as conforming to all applicable regulations and building codes of the jurisdictional building authorities. 
Total cost, unless otherwise specified, includes two sets of engineered 24″ x 36″ plans. Extra sets are available at time of order for $xx per set. Plans will be made available online (once drafted) and must be fully reviewed and approved by the Purchaser prior to deliveries being scheduled. Time spent handling calls or Emails made by the Purchaser, Purchaser's agent(s), or Purchaser's permit issuing agencies to engineer of record will be paid for by Purchaser, directly to the engineer, at engineer's prevailing rate. 
In the event any conflicting information is found on the plans, Purchaser agrees to immediately notify Seller. Seller will promptly clarify or correct any conflicting information (at no charge to Purchaser), this being Purchaser's sole remedy. 
Building Codes require attics above insulation to be ventilated with a net free area (NFVA) not less than 1/150 of area of space being ventilated. NFVA may be 1/300 of area of space ventilated, provided 50 percent of required ventilating area is provided by ventilators located in the upper portion of space to be ventilated at least 3 feet above eave, with balance of required ventilation provided by eave or gable vents. Purchaser to make provisions for adequate ventilation, if not so included in Agreement.

My commentary: permit issuing authorities can and will do some absolutely bizarre things. Often all it takes is one new person in a department who is fresh out of school and wants to prove their brilliance by upsetting an apple cart. This caps these unforeseen costs to both parties.
PER ANSI/TPI 1 LEGAL REQUIREMENTS MANDATE: In all cases where a Truss clear span is 60 feet or greater, the Owner (Purchaser) shall contract with any Registered Design Professional for the design of the Temporary Installation Restraint/Bracing and the Permanent Individual Truss Member Restraint and Diagonal Bracing. In all cases where a Truss clear span is 60 feet or greater, the Owner (Purchaser) shall contract with any Registered Design Professional to provide special inspections to assure that the Temporary Installation Restraint/Bracing and the Permanent Individual Truss Member Restraint and Diagonal Bracing are installed properly.

For extended reading on this subject, please visit: https://www.hansenpolebuildings.com/2019/09/responsibilities-where-the-legal-requirements-mandate/