This Monday the Pole Barn Guru answers reader questions about the use of hand winches to raise trusses, how to secure mono trusses built from complete trusses – DON'T- and the costs to build a small post frame home.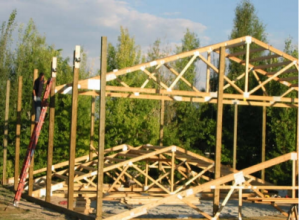 DEAR POLE BARN GURU: I'm curious of the stability of wet set brackets during raising our roof sections. We build our roof bays on the ground with purlins installed then use hand winches mounted to our columns with a pulley at the top. All our columns are embedded in the ground. Would wet-set brackets be stable enough for us to still winch up our truss bays with purlins attached? BRANDON in SNEEDVILLE
DEAR BRANDON: Provided your wet set brackets' concrete piers have been properly sized by your building's engineer to resist gravity, overturning and uplift loads there should be no issues with winching up your truss bays.
For extended reading on winch boxes, please see: https://www.hansenpolebuildings.com/2020/09/diy-post-frame-construction-and-winch-boxes/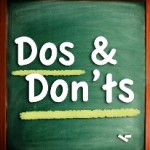 DEAR POLE BARN GURU: I am separating full trusses, 26 ft., 5/12, and making 10 mono trusses. I am using them to make a lean-to to my pole barn. I plan to attach them to the poles/posts, what hardware would you use to hang the bottom cord and top cord (and anything in between) to the side of the pole barn? Thank you! TOM in HASTINGS
DEAR TOM: First problem is splitting those gabled trusses down their centers will not make for two structurally sound monoslope trusses and they should not be used without an engineered repair. As to attaching these to your main building columns (once they are repaired), this should be designed by a Registered Professional engineer, ideally whomever engineered your original building, as they should also be verifying adequacy of your existing building columns and their footings to properly carry loads added by this lean-to.

DEAR POLE BARN GURU: I am interested in a smaller pole barn house…around 1200 sq. ft. I would prefer to have a two-story or at least a good sized loft. i wanted a concrete slab…the floors acid washed. Is this possible with a $50,000 budget? DYANN I THEODOSIA
DEAR DYANN: Turnkey living spaces, with modest tastes, currently average around $130 per square foot. If you DIY everything, you can probably cut this in half. If your overall footprint is 1200 square feet, you need to add to this any second floor, loft or mezzanine area. In answer to your question – your $50,000 budget is sadly just not going to make it. Good news is – with interest rates hovering at 3%, it does make borrowing to build very affordable.