Arnold Missouri Bans Pole Building Construction!
Just a week ago I wrote asking my readers to assist in defeating a proposed restriction on post-frame (pole barn) homes in Madison County, Illinois. Some of you may have scoffed and done nothing, thinking it could never happen where you want to build.
Arnold, Missouri is a town of roughly 21,000 located on the Eastern edge of Missouri. It is best known (in recent history) for a 2004-2005 eminent domain issue – reaching Missouri's Supreme Court and for unconstitutional use of red-light cameras (2013 ruling by Missouri Court of Appeals Eastern Division). In other words, they have a history of pushing contentious issues.
From an article June 28, 2021 by Tony Krausz and published at www.myleader.com:

"Arnold has guidelines regulating how residential buildings may be constructed and banned "barndominiums" inside the city.
City Council members voted 7-0 June 17 to ban the construction of pole buildings, also referred to as barndominiums, in Arnold and established new guidelines for how three categories of residential buildings may be constructed.
The ban on barndominiums, which are metal barns modified to include living quarters and are typically found in rural areas, comes after two moratoriums were placed on building permits for that kind of structure. A six-month moratorium was put in place Sept. 24, 2020, and the moratorium was extended on March 4 for another three months.
City Administrator Bryan Richison said the decision to prohibit barndominiums in Arnold was made primarily because they are so different than most houses in the city. Also, there are questions about the safety and structural integrity of the buildings.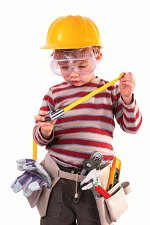 "These metal structures can look fancier, but we do not feel they are consistent with our current housing stock," Richison said. "We have concerns they will not comply with the building code as far as safety and structural integrity because they are not built to the construction standard of a house."
Richison said the city received some inquiries about building barndominiums in Arnold before staff members began researching them and crafting an ordinance to address the structures.
"I do not believe anyone applied for a permit or submitted plans," Richison said.
He said Planning Commission and staff members already were reviewing residential building regulations before the barndominum issue was brought up last year. He said because the two issues dealt with design, staff combined the issues into the amended city code.
The amended code classifies residential structures into three categories: single-family dwellings; two-, three- or four-family dwellings such as duplexes or villas; and multi-family dwellings, like apartment complexes.
New rules put in place for single-family homes or dwellings that can have up to four families do not allow for metal to be used as the main siding component. The new rules also say only 1 foot of concrete can be exposed on the front of a home and no more than 3 feet of concrete on a home's other three sides.
Homes that have shared roofs, like duplexes or villas, must have consistent roof material. A two-family home in Arnold that has shingles on one side of its roof and metal on the other side was given as an example for why that rule was established.
"Unfortunately, that picture is from Arnold and not some other community," Richison said. "When that happened, it made us aware that there is a problem here, and we looked at it and there was no way under our existing codes that we could stop that."
The new rules are more extensive for apartment buildings, and the city will require a site plan review for any apartment complexes so parking, landscaping and other issues can be studied. Developers also will not be allowed to leave more than 1 foot of exposed concrete on all sides of apartment buildings, and 75 percent of the building must be made with brick, stone or other masonry materials.
Richison also said the new rules only apply to structures that are being built and not existing homes or apartment complexes. He said homes that do not conform to the new rules will not have to be remodeled if ownership changes.
"The reach is limited," Richison said. "It is not retroactive. It is for new construction. It will not apply to the vast majority of the housing in Arnold."
Ward 4 Councilman Butch Cooley was absent from the June 17 meeting."

As outraged as I am? Fire up your devices and start sending messages!

Council members are:
EJ Fleischmann efleischmann@arnoldmo.org
Jason Fulbright jfulbright@arnoldmo.org
Brian McArthur bmcarthur@arnoldmo.org
Tim Seidenstricker tseidenstricker@arnoldmo.org
Mark Hood mhood@arnoldmo.org
Rodney Mullins rmullins@arnoldmo.org
Butch Cooley bcooley@arnoldmo.org
Gary Plunk gplunk@arnoldmo.org
Mayor – Ron Counts rcounts@arnoldmo.org
Newspaper – peggyscott@leaderpublications.biz