I have one goal – for people to end up with structurally sound buildings they love. Follow these guidelines and you are far more likely to love your new building.

Your work starts before you sign a contract.
ASSUME YOUR PROJECT WILL END IN COURT
ASSUME YOUR BUILDING PROVIDER/CONTRACTOR IS UNTRUTHFUL
ASSUME YOUR PROJECT WILL BE MORE EXPENSIVE
ASSUME YOUR PROJECT WILL TAKE LONGER THAN EXPECTED
Failure to accept these four statements will set you up for grave disappointment.

Buy Materials Yourself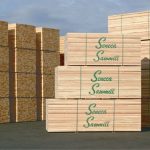 Contractors generally have no qualms about using leftover materials from prior jobs, or purchasing cheaper materials than specified. If you seriously are concerned about material quality, take control yourself. Be aware, when contractors purchase materials for your building, they will mark them up. Paying for materials yourself assures you of not having liens against your property for bills your contractor did not pay.

It is very important you make decisions on exact materials you use for your building. With each type of material, there is a high end product, low end product, and something middle grade. Educate yourself on differences between each type of material, so you can choose based on your needs. If you allow a contractor to make any of these choices for you, they can really screw you over. Picking the right materials can make a huge difference.  If a contractor picks wrong materials, things are bound to go wrong.
Only Use Engineer Sealed Plans Specific to Your Building
Your building provider or contractor may have decades of experience, but unless he or she has initials "P.E." (Professional Engineer) after his or her name, he or she is not qualified to make structural decisions. Have any deviations from plans reviewed and approved by your building's engineer.

A building provider or contractor who sluffs off values of a fully engineered building plan does not have your best interests at heart.
Do Not Agree to a "Gentleman's Agreement"
Always, always, always put your agreement with a building provider and/or contractor in writing. Having everything in writing has nothing to do with trust. It helps ensure everyone remembers what agreed upon terms are.  Months later you do not want to start arguing over what was originally agreed to. Contracts should be very detailed, including all expectations for both parties. 
Read the contract thoroughly, including all terms and conditions.
Keep in mind a good contract is written to provide clear communication between two parties.  It also protects both parties, and should never be "one sided".  From my years as a general contractor, a well thought and spelled out contract (in writing) made for smoothest projects. 
Before agreeing to any work (as well as making any payment), require a written proposal describing in plain language what materials will be provided and/or work will be done. Do not sign a contract you do not fully understand. If anything makes little or no sense, ask for a written explanation. Still feel dazed and confused, or not getting what you feel are straight answers? Pay a one-time fee so a lawyer can walk you through what, exactly, it says and alert you to vague language. Terms such as "Industry Standard" have no real definition.
A total price should be as inclusive as possible. Any unforeseeable work or unit prices should be clearly addressed (like what happens if holes are difficult to dig). Maintain all paperwork, plans and permits when the job is done, for future reference.
Familiarize yourself with contract terms.
Proposals and contracts should contain specific terms and conditions. As with any contract, such terms spell out obligations of both parties, and should be read carefully. Be wary of extremely short or vaguely worded contracts. A well written contract should address all possibilities and may very well take more than one page.

If hiring a contractor, do not pay in full until all work is completed and lien releases provided from any and all material suppliers.
A statement regarding compliance with applicable Building Codes should be included, as well as what Code and version is being used and all applicable loading criteria. If the contractor is doing building permit acquisition, it should be stated in writing and a permit should be provided prior to work starting.
Hiring a contractor? Then, standards for workmanship should be clearly specified. For post-frame buildings this would be Construction Tolerance Standards for Post-Frame Buildings (ASAE Paper 984002) and Metal Panel and Trim Installation Tolerances (ASAE Paper 054117). Depending upon scope of work, other standards may apply such as ACI (American Concrete Institute) 318, ACI Concrete Manual and APA guidelines (American Plywood Association).

Articles to follow will cover specific terms of contracts and why they are important.
Stay tuned….