This Monday the Pole Barn Guru discusses building a post frame building over a crawl space, whether one should build up or out, and if it is possible to build on to an existing building with a post frame structure.
DEAR POLE BARN GURU: When building a post frame on a crawl space with post spaced every 8-10 feet, how does one support the floor joists around the perimeter? Thanks. JERRY in LEWISPORT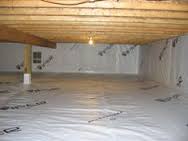 DEAR JERRY: In most instances floor joists will be supported by beams attached to wall columns. If you are looking at a design with zero barrier (think wheel chair accessibility) then you can excavate down and we can engineer a permanent wood foundation between columns. This allows for floor joists to be supported by short pressure preservative treated wood foundation walls and reduces your building's profile. https://www.hansenpolebuildings.com/2020/10/post-frame-home-zero-barrier-entry-over-a-crawl-space/
DEAR POLE BARN GURU: My wife got a quote for a 40x60x16 and it's a little much for what we want. Is it possible to to do a 40x40x 15 or 16 with enough ceiling load for a 2 story living quarter that will be in half of it? Our building code is IRC 2018 and we have a minimum snow load of 50# and wind load of 90mph. JAKE in RATHDRUM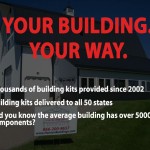 DEAR JAKE: My first encouragement would be, if at all possible, to build as big as you think you will need – as no one has ever come back to me and said what they built was just too big. Even if you have to borrow some in order to do so – with today's low interest rates it is likely to be manageable. In order to get two stories, at least your living area will need to have a taller eave height https://www.hansenpolebuildings.com/2020/05/how-tall-should-my-eave-height-be-for-two-stories/ regardless of footprint dimensions. Your Hansen Pole Buildings' Designer will be reaching out to you to discuss further.

DEAR POLE BARN GURU: Can I use pole barn construction to add to an existing residential structure? I.E. room addition. DAVID in MOORESVILLE
DEAR DAVID: You can absolutely use fully engineered post frame (pole barn) construction to add onto your house. Roofing and siding can be planned to match your existing construction as well – making everything tie together seamlessly.