Today the Pole Barn Guru answers reader questions about adding kraft-backed insulation to rigid foam boards, if posts go in the ground or a foundation system, and if a pole building needs a "rat wall" poured.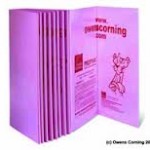 DEAR POLE BARN GURU: I have an existing pole barn, the front portion being 30×30 with 11′ walls. The walls have R tech faced rigid foam board between the girts with the reflective side facing the shop interior. The shop is only heated when I work out there by a vented propane unit heater. The walls will be finished off with steel liner panels. My question is can kraft faced fiberglass insulation be placed over top of the rigid foam board that is "foil faced" with the kraft paper backing facing the interior of the shed (back of liner panels)? JACKSON in COLEMAN
DEAR JACKSON: You should use unfaced batt insulation to avoid creating a situation where insulation is being trapped between two vapor barriers. It may prove necessary to dehumidify your shop space due to wall drying to interior, especially if your concrete slab on grade does not have a vapor barrier beneath it.
DEAR POLE BARN GURU: Do all your post go directly into the ground?  Do you have any type of foundation system? Thanks TONY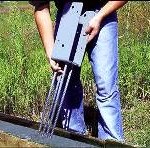 DEAR TONY: Our most common design solution utilizes properly pressure preservative treated columns (UC-4B rated) embedded in ground, with bottom of column hole below frost line (or 40″ below grade, whichever is greater). If potential decay of columns is a concern (https://www.hansenpolebuildings.com/2020/09/pressure-treated-post-frame-building-poles-rot/) we can provide plastic sleeves to isolate columns from surrounding earth. We can also design using columns mounted to wet set brackets to either be set in piers or atop of a foundation wall or thickened edge slab. We have also had clients utilize concrete Permacolumns, however this is rarely a cost effective choice https://www.hansenpolebuildings.com/2018/04/perma-column-price-advantage/.
DEAR POLE BARN GURU: Building a barndominimum what or how do you get a foundation or rat wall with pole construction do you dig out between the poles and pour it? LLOYD in ONSTED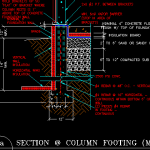 DEAR LLOYD: There is no structural reason to pour a "rat wall" between columns (https://www.hansenpolebuildings.com/2012/06/rat-wall/).
My recommendation (and we can show this on your engineer sealed plans provided with your building) would be to use 19 gauge, 1/2″ x 1/2″ galvanized wire mesh around your building's perimeter to a depth of three feet. This can be done be means of a trench and will be far less expensive than pouring a wall between columns.