There are occasions where the best location to place a building just happens to be right up to a lot line. Let's face realities – if your site's required setbacks without fire resistive construction are five feet, what is going to accumulate in this area? Most often it is either "stuff" or weeds, neither of these being aesthetically pleasing.

Reader CLINT in SPOKANE, is faced with this and writes:

"I have a unique question regarding a firewall.  In Spokane County you are allowed to build up to the property line of your neighbor given that you have a 1hr rated fire wall from both sides on the property line.  (2hrs total).  I'll attach a copy to the code requirements.  To meet code apparently you have to use "type x" drywall on both the interior and exterior of the wall.  I understand the install and have even read up on your reference to a 3hr firewall from some time ago.  My question is, how do you weather-proof the exterior drywall? It seems that putting metal siding directly over-top the drywall could lead to moisture damage.  I'm guessing that even if it is OK for most of the wall what about the lower ground level part?  Do you need a vapor barrier or special trim/flashing to prevent splash damage from ground level. Or maybe even humidity alone could be bad?  I've seen what drywall does with water so that is my concern with it being only a metal layer away from the elements. Thanks for your help!"
Mike the Pole Barn Guru advises:
While your copy of Spokane County's requirements did not make it, I am fairly familiar with them as I was once their most prolific post frame building contractor (built over 200 buildings in Spokane County in a single year).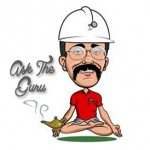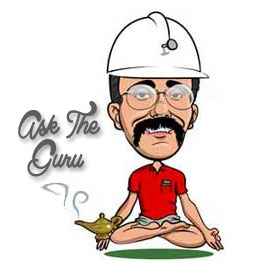 To reach two hours, you should have two layers of 5/8″ Type X on each side of your framed wall. You also need to insure any rain or snow coming off your roof does not land in your neighbor's yard. This will entail a slight setback to allow for gutters and you will need a snow retention system on this side of your roof (this is assuming we are discussing an eave side and not an endwall).

Start with investing in "green board" 5/8″ Type X drywall. While not waterproof, it is moisture-resistant. It is available from providers such as GTS Interior Supply in Spokane. You should use a Weather Resistant Barrier (WRB) on your exterior between drywall and steel siding. Screws for steel should be three inches in length for this wall, in order to get adequate penetration into wall girts. Base trim (aka rat guard) can be special ordered with a longer flat leg to seal off water splash up from ground. Mineral (rock) wool insulation should be used in this wall, as it is not affected by moisture.

Extended reading about NFBA's three hour firewall testing can be found at https://www.hansenpolebuildings.com/2012/03/firewall/