Reader (and Realtor) JIM in NEW PALISTINE writes:

"How can I participate in the post-frame industry as a Realtor?   How do people develop their custom residential interior designs?   How are residential pole barn projects coordinated A-Z?
Okay, that was three.  Can you help me, please?"

Mike the Pole Barn Guru responds:
Post frame construction generally flies 'under the radar' as a design solution. Few people realize our industry is a multi-billion dollar a year one just in our country. Post frame offers affordable and unique design solutions for virtually any low rise building. Low rise being defined as up to and including three stories above grade with a maximum of 40 foot sidewalls (add a floor and 10 feet if equipped with fire suppression sprinklers). Modern fully engineered post frame buildings have moved off farms and are seen everywhere (often without people realizing they are post frame). Commercial buildings, strip malls, retail establishments, restaurants, fire houses, schools, churches and yes homes are all being designed and built as post frame.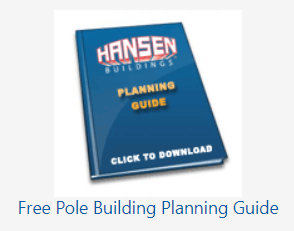 How to best participate? Become an expert and let people know you are one – put it on your website, business cards, any promotional literature or videos. Residential post frame construction is evolving rapidly as people want to leave cities and flee to low tax, less governmental intervention regions of our nation – bringing forth a rise in what are affectionately known as barndominiums. Post frame homes are most often steel sided and roofed as this presents your most cost effective and durable option. However any types of siding and roofing may be utilized. Be on your lookout for rural properties where people can build on anything from a large lot to multiple acres, as there are plenty of folks looking for these parcels.

Post frame homes are less expensive to erect than stick frame, primarily due to foundation savings. For those willing and able to DIY some or all, these savings multiply. Having clients with a realistic expectation of investment certainly is a starting point: https://www.hansenpolebuildings.com/2019/07/how-much-will-my-barndominium-cost/
Before getting crazy over floor plans is where you play a huge part: https://www.hansenpolebuildings.com/2019/08/a-place-for-a-post-frame-barndominium/

Done right, barndominium interior designs begin with clients doing a bit of homework on their own to determine what spaces best meet with their needs as well as how big those spaces should be https://www.hansenpolebuildings.com/2019/09/room-in-a-barndominium/ and 
https://www.hansenpolebuildings.com/2019/09/the-first-tool-to-construct-your-own-barndominium/.

Only after land has been acquired and homework done, should floor plans be developed: http://www.hansenpolebuildings.com/post-frame-floor-plans/?fbclid=IwAR2ta5IFSxrltv5eAyBVmg-JUsoPfy9hbWtP86svOTPfG1q5pGmfhA7yd5Q

Processes for residential pole barns projects follow an identical path to stick frame, they just have building shells more quickly assembled.

To best participate, I would recommend you try to team with a General Contractor (or more than one) who is willing to embrace post frame construction as well as to work with clients who want to do some DIY work.