How Much Will My Post Frame Barndominium Cost?
This may be the most asked question in Barndominium discussion groups I am a member of. Or at least a close second to wanting to see floor plans. And why not? If one does not have a semblance of financial realty, they could end up finding themselves severely disappointed.
This is a really important questions because if you don't know what your barndominium or shouse (shop/house) will cost, how can you plan on paying for it?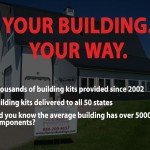 It is also a really hard question to answer. You can probably guess standard cabinets and custom cabinets come with a very big price difference. This is merely one example of a myriad of differences between every single barndominium.
Sitting down and figuring out what each individual thing in your barndominium will cost, is a very difficult (if not impossible) thing to do.
There is no way for me or anyone to tell you exactly what your barndominium will cost. I can help you best I know how, but you also need to do your own homework in your own area.
Your own style and preferences will play a big role in your barndominium cost. Please use these figures as a guideline only, and know this is not an exact science. This is simply meant to help you figure out a good idea of how much money you will need.
Our International Code Council friends publish a table of average costs for new construction and update it every six months. https://cdn-web.iccsafe.org/wp-content/uploads/BVD-BSJ-AUG21.pdf
Post frame construction is Type VB and homes are Residential R-3. As of August 2021, this places an average constructed cost at $148.33 per sft (square foot). An attached garage or shop over 1000 sft would be S-2 storage, low hazard at $74.26 per sft. A detached shop or garage could be U utility, at $59.88 per sft. Unfinished basements would be $23.20 per sft. These prices do NOT include land.
NAHB (National Association of Home Builders) 2015 data supported these figures with an average total construction cost of $103.29 per sft. This is before General Contractor's (GC) overhead, profit, financing, marketing and sales costs and does not include the price of land. Outside of land values, a General Contractor's share added another 30.23% to total construction costs.
Do you need a General Contractor? Read more here: https://www.hansenpolebuildings.com/2012/04/general-contractor/
Tune in for our next action packed article, where an example barndominium will be broken apart for costs!