True Double Trusses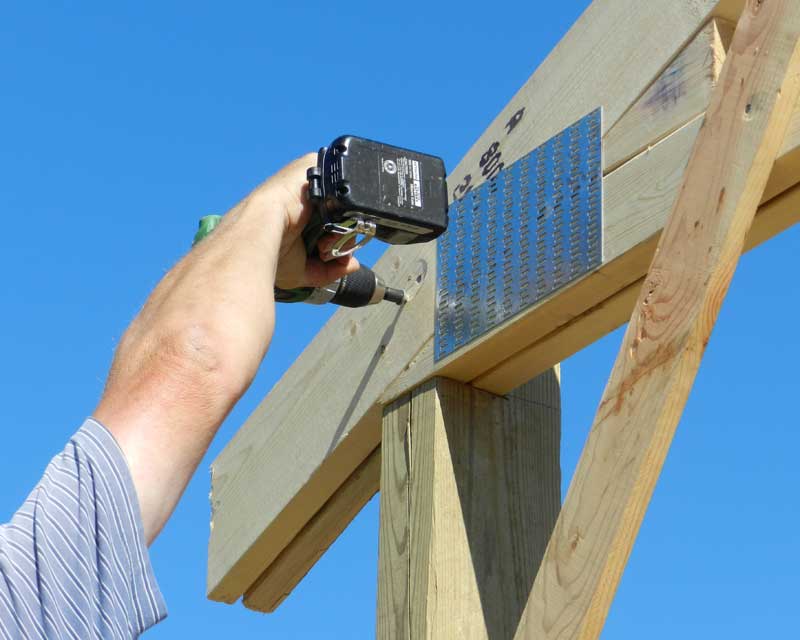 ASABE (American Society of Agricultural and Biological Engineers) published ANSI/ASABE S618 "Post Frame Building System Nomenclature" in December 2010. For those who are unfamiliar ANSI stands for American National Standards Institute (www.ansi.org). ANSI is a private non-profit organization overseeing development of voluntary consensus standards for United States products, services, systems and personnel.
In ANSI/ASABE S618, a Metal plated connected wood truss would be described as, "A truss composed of wood members joined with metal connector plates (also known as truss plates). Metal connector plates (MCP) are light-gauge, toothed steel plates. The most common type of light wood truss." Ganged wood trusses are defined as, "A truss designed to be installed as an assembly of two or more individual light wood trusses fastened together to act as one."
Reader RON in FORT BENTON writes: "I built a 24 x 36 x 10 pole building from a kit 30 yrs ago. And I have had a 20 x 28 x14 built by local professionals about 8 yrs ago. They each have 12 or 14 foot distances between posts. The trusses are the regular double 2 x 6 construction with 1 on opposite sides of the posts with blocking between them at the bottom. The side girts have been 2  2x6s configured in the L shape. I am not sure what you call that. Now looking at examples of kits, they seem to use (double?) 2×4 construction for the truss. Has there been a big change or am I just missing something. I like the 2×6 approach and am not sure how much difference it makes in final costs. I am looking into a 48x36x? monitor type building in, at times, very windy location. Thanks."
Even though some very high grades of 2×4 lumber are available to metal plated connected wood truss manufacturers (such as 2850msr), only in very small spans and light loads would they work for top chords of double trusses spaced upon 12 or 14 foot centers. For bottom chords, it might be possible to get to 30 or 36 foot width spans, provided loads were light.
Learn about Machine Rated (MSR) lumber here: https://www.hansenpolebuildings.com/2012/12/machine-graded-lumber/.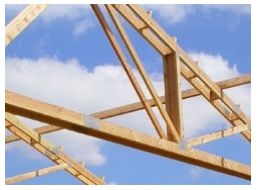 For Hansen Pole Buildings, any time we are using a "real" double (more specifically ganged) truss system, we specify top chords to be a minimum of 2×6, regardless of loads. I say "real" because placing a single truss along each side of a column (as you have described) is not a double truss. They are two single trusses, acting independently from each other. A true double truss system, such as used by Hansen Pole Buildings, features trusses physically attached face-to-face by means of mechanical connectors (e.g. nails, bolts, etc.). This allows for two members to actually load share, reducing probabilities of one weak single truss failing and pulling a roof system down with it.