One More Reason to Avoid Metal Building Insulation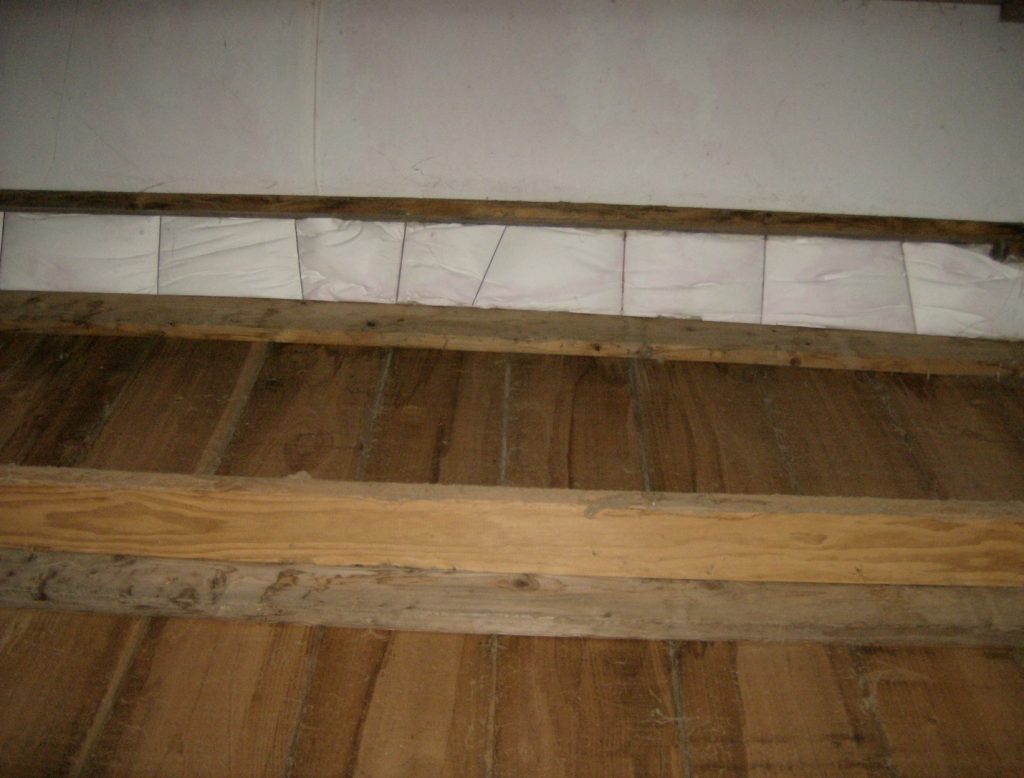 Photo isn't showing the inside of a Hansen Pole Building. This view happens to be inside of an eave sidewall looking up underneath a post frame building roof. White vinyl facing happens to be underside of a product commonly known as Metal Building Insulation, having actual R values so low it should be more appropriately described as Condensation Control Blanket.
For previous words of wisdom in regards to Metal Building Insulation, read more here: https://www.hansenpolebuildings.com/2015/05/metal-building-insulation-3/.
This particular building can be found in Western Washington. 20 years old, construction was done by current building owners. A horse barn, building has a concrete slab floor, other than in horse stalls. Each side of building has open (no soffits) overhangs.
Now our challenge – certain days, with high humidity and fog, building has a problem with water 'leaking' along first purlin inside building.
My take regarding the problem's root cause:
Properly installed in a roof, each roll of Metal Building Insulation should be stretched two inches past eave strut (eave purlin). Fiberglass adhered to vinyl facing should be removed from these two inches, folded back over top of intact fiberglass, then fastened securely to eave strut top until steel roofing installation. This takes a bit more effort than merely cutting rolls off flush with eave strut outside and calling it a day.
My guess, this building's owners were not given instructions advising how to properly install Condensation Control Blanket, so it was done a quicker and easier way. This leaves a raw edge of fiberglass above the eave strut. When those chilly high humidity days occur, underside of roof steel in eave overhang has condensation collecting. Some of this moisture then contacts raw fiberglass edge and wicks up into building. Please note, in photo the apparent puffiness of insulation between sidewall and first purlin up roof. This would be an indicator water has sat above white vinyl vapor barrier.
A solution exists – remove screws from roofing above fascia and eave strut. Insert form fitted inside closures above eave strut, making certain no fiberglass remains exposed to overhang. More information about inside closures here: https://www.hansenpolebuildings.com/2015/12/the-lowly-inside-closure/)
Replace screws (using larger diameter than original screws). Roofing should be screwed to both sides of high ribs into fascia board. We recommend use of 1-1/2″ Diaphragm screws as a replacement.