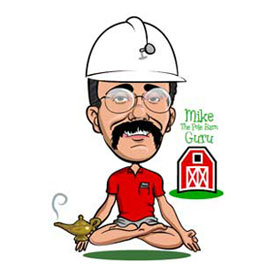 Replacing siding, roof steel, and Sliding door install.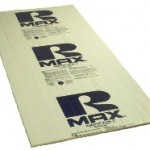 DEAR POLE BARN GURU: Greetings! We are planning on replacing a large portion of the siding on the south side of our home with Corten steel (7/8″ corrugated) as part of an exterior remodel. Up here at 8,500 ft elevation we get very strong sun.  Should we expect a significant heat gain on our interior? Thank you, DAVID
DEAR DAVID: Unless you make some significant upgrades in the insulation of this wall, I'd say there is more than a good chance it is going to heat things up. You might look into a rigid closed cell insulation board to place between the Corten (https://www.hansenpolebuildings.com/2011/09/537-cold-rolled-steel/) and the underlying wall sheathing.
DEAR POLE BARN GURU: I have a 40×60 pole barn built with 5 trusses (3-ply 2×8, 40′ across plus overhang). I would like to put on a metal roof, but most contractors don't have a clue. Any suggestions for a local (Northern CA) pole barn experienced contractor? NANCY in HOLLISTER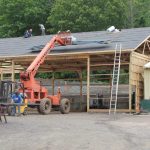 DEAR NANCY: I agree, most contractors don't have a clue. Some suggestions – ask the company you are getting your steel roofing from for recommendations; stop at your local The Home Depot and inquire at the ProDesk as to contractors who might be qualified; run an ad under "gigs" on Craigslist. Price of labor should be roughly 50% of what you pay for the materials. You will want references of successful steel roofs they have installed on post frame (pole) buildings and contact their references to confirm the work was completed as expected.
DEAR POLE BARN GURU: I am a bit confused on my Hansen installation guide. I have a bi parting door on the front of my pole barn. I am getting ready to complete the front. Do I install the doors completely before I install the siding on the surrounding wall? RIC in WINLOCK

DEAR RIC: Following the Construction Guide, the answer is yes. Doors which are not installed before the siding tend to damage the siding when hung. The idea is to minimize potential damage to any portion of your new building.