A reader writes: "Dear Guru.I have an all wood gambrel style pole barn that I'm converting to a shop.  I've installed forced air heat and am getting ready to insulate.  My exterior walls are Tyvek wrapped osb and vinyl sided.  I am wanting to use rigid board to help deter rodent nesting.
  My questions are: for the walls should I cut and fit 1 1/2 inch board to fit all of the spaces between my girts before I layer rigid over the girts or can I layer over the girts to start?   The ceiling I was planning on installing 2″ rigid on top of the 2×4 truss bases and then applying a closed cell poly "Prodex" brand white faced on the bottom leaving the 3 1/2 inch air gap between the two. Prodex is claimed to be r16 and the rigid r10. Or is there a more suitable way to do the ceiling like cutting board to fit between said trusses and using Prodex on bottom with no air gap?  
 Thank you for your help.  I'm finding hundreds of articles and advice on metal buildings which mine is not and trouble finding a solution for my project.  Oh, and I live in northern Ohio"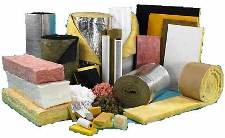 Good move having Tyvek in your walls to prevent weather from seeping into your insulation cavity. If your walls are tightly framed (which they should be) the possibility of rodents getting into your wall cavities should be zero. Cutting and fitting insulation board to fit between framing members sounds like a mountain of labor, as well as pretty near impossible to be able to get a tight fit against every stud. I'd be inclined to use either closed cell spray foam insulation or BIBs insulation for walls.
Prodex is a radiant barrier and your chances of getting a measurable R value out of it more than one and change is not good. In a thorough 2010 study by the Canadian National Institute for Research in Construction, their conclusion: In a perfect state (with no dust on the surface), a radiant barrier with an air gap increased the efficiency of insulation in a wall by 10%. In other words, if the wall was already R6, adding 'miraculous' foil bubble wrap added .6, for a total of R6.6.
The best way to insulate your ceiling is to blow in cellulose or fiberglass to at least R45, if not R60. Do not place a vapor barrier under blown in insulation. Make sure the attic space above the insulation is adequately vented.
Mike the Pole Barn Guru