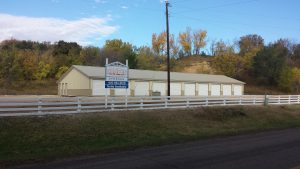 If you've always dreamed of starting your own small business, setting up your business in a pole barn can be a great way to do it. Rather than worrying about paying rent on an expensive commercial property, you could find a low-cost, durable pole barn design and stay close to home to operate your business.
Whether you want to run a wedding venue, farm produce store, antique shop, or anything else, the right pole building design can help you get started. Of course, you have to do more than just post a sign out by the road to run a business from your property. Here are three things you need to consider before setting up a pole barn business:
Do You Have a License for That?
It doesn't matter whether you're running a multimillion dollar company or a small mom-and-pop shop next to your house: if you're selling goods or providing services, you're going to need business licenses and permits. The government websites for your city and county should be able to tell you what licenses you need, and the Small Business Administration has a list of licenses you'll need depending on the state you live in. You should also check local zoning laws—if your pole building business qualifies as a home-based business, you may also need a Home Occupation Permit.
Are You Covered?
Nobody wants to think about something bad happening on their business premises, but you need to be prepared just in case something does go wrong. General liability insurance will help cover you if, for example, someone slips and falls on your property and sues you for personal injury. Small business property insurance will cover you if a natural disaster strikes, destroying your building and the goods inside it.
Hopefully, you'll never have to file an insurance claim for your pole barn business, but it's good to know you'll have protection if you need it!
What Are Your Local Zoning Codes?
Before you start a business in your pole building, you'll need to see what commercial activity your city and county will allow on your property. Your city or county clerk's office should be able to get you a copy of local ordinances, and if there's anything you don't understand, you can check with the city's planning department.
If you are permitted to set up shop on your property, there may still be zoning restrictions that affect certain aspects of business, such as:
Where and how many cars can be parked at your business
Where you can display signs (and how prominent they can be)
The hours that you can open your pole building to the public
The kinds of materials you can store in your pole building
Not every local zoning law will apply to every type of business, but you should make sure you understand the ones that affect you before you open your doors to paying customers.
Do your research so that your business will be a success. Operating a business from a pole barn is a great way to keep your overhead low, but you need to make sure you're not running afoul of any state, county, or city regulations.