Today the Pole Barn Guru discusses a post frame addition to a house, whether or not one should use a plastic barrier under the stone floor in a steel building, and the ability of a truss carrier to handle imposed loads.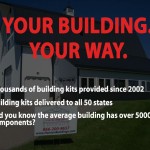 DEAR POLE BARN GURU: Hi! We are considering a sizeable addition to our 600 sq ft bungalow style home, somewhere in the neighborhood of 30×40 ft addition. Wondering if it's possible to do pole barn construction for this addition, and what kind of considerations would need to be made? The current home does have an existing basement with block foundation. I've read information regarding attaching a pole barn build to an existing house for use as a garage, but wondering how this scenario changes things? We would work with a licensed designer to draw up plans, and a licensed contractor for the build, but are just in the brainstorming phase at this point. KARI in WILLMAR
DEAR KARI: There are actually no real considerations for post frame not applicable to a stick frame building. You should work with a Hansen Pole Buildings designer for your building shell and we can provide engineer sealed plans for structural portions of the addition. You can work with an independent designer (FYI – there isn't a category of licensing for designer) or create an interior layout of your own.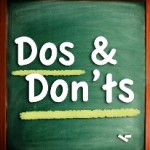 DEAR POLE BARN GURU: Should I put plastic down under the stone floor in a steel building? BOB in WYALUSING
DEAR BOB: It certainly would not harm anything and will help to minimize condensation issues. Look at a 15ml thickness. For more information on vapor barriers see: https://www.hansenpolebuildings.com/2017/11/vapor-barriers-slabs-grades/
DEAR POLE BARN GURU: Really wondering if a 2×12 SYP MSR 2400 will hold my 32ft trusses 2ft oc poles 6×6 8 oc. 1 2×12 on outside and 1 on inside. Is the 2×12 SYP MSR 2400 strong enough to hold the weight? CHRISTOPHER in CHESTERFIELD
CHRISTOPHER: In answer to your question – maybe. It will depend upon a myriad of factors including (but not limited to) Ps (roof snow load adjusted for slope), Dead loads from roofing, any roof sheathing, truss weight, any ceiling or insulation.

If you are so inclined, you can try this calculation yourself:
LOAD (in psf – pounds per square foot) X (½ building width plus sidewall overhang in feet X 12") X Distance spanned by beam squared (in feet)
Divide this by 8 X 2400 X 2 (for two members) X 31.6406 (Section Modulus of a 2×12) X 1.15 (Duration of Load for snow).
If your resulting answer is less than 1 then your beams will probably work.
Caveats – LOAD is Ps + all dead loads. For steel roofing over purlins 5 psf would be my recommendation. If a ceiling is to be installed a minimum of 5 psf should be added (10 psf being better).
Some important factors other than just strength include deflection (especially if trusses support a gypsum wallboard ceiling), minimum required bearing area and shear force at edge of bearing.
Frequently overlooked is connection of beams to columns. Notching in would be preferred to each face of columns.
Ultimately, RDP (Registered Design Professional – architect or engineer) who provided your sealed plans should be making a determination as to adequacy as well as providing appropriate connections.