Avoiding Mechanic's Liens From Post Frame Subcontractors and Suppliers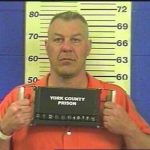 When I owned my first post frame building kit package supply company – M & W Building Supply, I made an error early on and extended credit to post frame building contractors. It didn't take me long of getting burned to realize it was essential for me to send 'Intent to Lien' notices to property owners where these builders were making improvements. It was sad when I had to take one of these new building owners to court after they had paid their contractor in full – and he absconded with their money without paying folks like me. These poor folks ended up paying for their building twice, thanks to an unscrupulous builder.

From a Sioux Falls Argus Leader article August 16, 2019 by Danielle Ferguson:
"A Sioux Falls handyman has been criminally charged after multiple subcontractors say they weren't paid for services they provided him. 
Daniel John Hagen was indicted by a Minnehaha County grand jury this week on three charges of misappropriation of funds by a contractor and grand theft. 
A Hartford couple contracted Hagen's business, Dan the Handyman, over the summer months of 2018 to complete a pole barn at a price of about $25,300, according to an affidavit in support of an arrest warrant. The couple had given him three separate checks over three months, according to the affidavit. 
The couple found out that Hagen hadn't been paying the subcontractors he hired to do the job, according to the affidavit. The subcontractors had put mechanical liens on the couple's home. They reported it to law enforcement in November 2018. 
Law enforcement spoke with Hagen in January. When he took the job in Hartford, he owed money on other jobs, according to the affidavit, and had been using that money to pay for other jobs' earlier fees. 
Hagen is involved in other civil suits and owes over $50,000 for other jobs done or jobs he was paid for and never completed in 2018, according to the affidavit."
There are ways to prevent this from happening to you! 
Purchase a post frame building kit package direct from a supplier and pay them for it (only after you have thoroughly vetted the supplier: https://www.hansenpolebuildings.com/2015/01/pole-building-suppliers/).
If a contractor is supplying any materials, make payments jointly to contractor and suppliers for amount of invoices.
Prior to making final payment require the contractor to provide lien releases from every supplier and laborer who either provided materials or labor for your building.
Require performance and payment bonds from the contractor, they are not expensive and they provide peace of mind https://www.hansenpolebuildings.com/2012/07/contractor-bonding/.