DEAR POLE BARN GURU: Do you build houses from the ground up? ERIC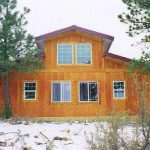 DEAR ERIC: We are not contractors, so we do not build anything for anyone anywhere. Our post frame building homes are designed for the average person who can and will read instructions to successfully construct their own home – even without the help of a contractor! We will design specifically to meet with the requirements of your site and your needs and budget in mind. Our system provides the structure – what holds your house up, allowing you to place interior non-load bearing walls anywhere your heart fancies. We can design for full or partial basements, concrete slab on grade or crawlspace applications. Homes may be on a single level, or multiple levels up to and including three stories above grade.
Basically – if you can dream it, we can design and provide it.

DEAR POLE BARN GURU: I need to know what type of wood the board and batton siding is.  Cedar?  What kind of cedar?  I can't find specifics on the materials list or my project site.  Thanks. TRISHA in MEAD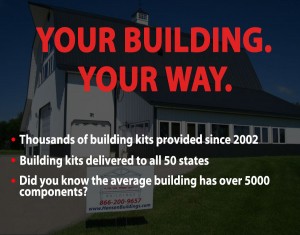 DEAR TRISHA: The rough sawn T1-11 panels are typically either a Southern Yellow Pine or Douglas Fir facing. The 1x for battons and corners is most usually Western Red Cedar.
DEAR POLE BARN GURU: I am buying a timber frame barn kit. Can you erect this building and contract the construction? STEPHEN in MIDDLETOWN
DEAR STEPHEN: We provide post frame (pole building) custom designed kit packages. We are not contractors in any state, so no – we cannot erect your building or contract the construction.