Today the Pole barn Guru addresses reader questions about the use of 2″ Dow Styrofoam sheets to help insulate and above ground pool, advice for a structurally sound 20×40 room with a loft in a building, and if post can be set onto a cinderblock wall.
DEAR POLE BARN GURU: I live in Minnesota and wanted to insulate my above ground pool. I cut sheets of 2" Dow styrofoam to fit in between the legs of the pool. I want to use pole barn steel to surround the pool frame to hide the styrofoam, any ideas? SHERRIE in MINNESOTA
DEAR SHERRIE: Maybe I should also be known as "Pool Barn Guru" LOL. All joking aside, if top and bottom edge of your pool support system are wooden, you could order steel panels to your pool's vertical dimension (I'd probably hold top edge down somewhat to avoid folks being cut from top edge of steel) and screw panels directly to top and bottom supports. You could also reach out to your pool provider for suggestions. Best of success.
DEAR POLE BARN GURU: My 40'x60'x16' shop is almost done being built. I'm wanting to do a 20×40 room in the back wall for a man cave type area, I can build the room no problem. The only thing I'm wondering is about the loft above the room. I'm having trouble figuring out what I need to do to build that 20×40 loft that will be structurally sound. What do I need to span 20' for the floor without putting posts in the middle of the man cave. VINCENT in EAST ALTON
DEAR VINCENT: Luckily there are readily available span tables for floor joists. 2×12 #1 on 12″ centers https://www.southernpine.com/app/uploads/SPtable2_060113.pdf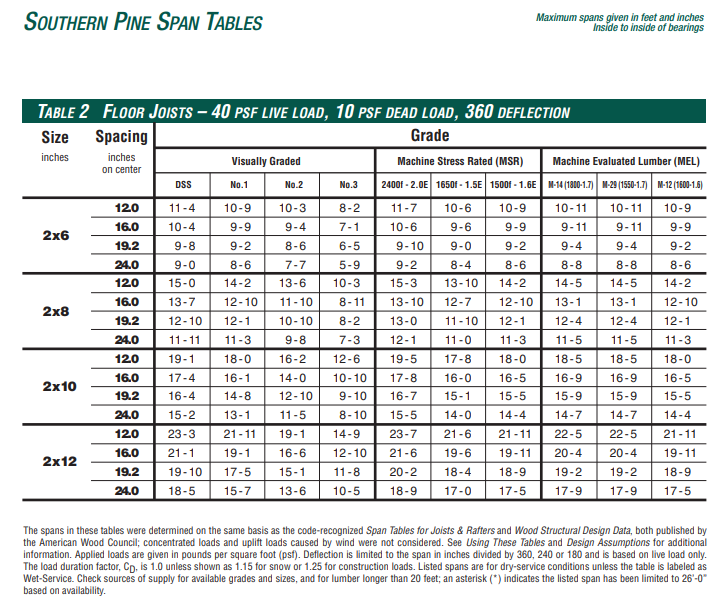 DEAR POLE BARN GURU: Can you put the posts on a cinderblock wall that has enlarged footers under the block wall. I have a 30×30 continuous footer under the cinder block wall where I want to put the posts. The cinderblock wall is filled with concrete. Let me know your thoughts please? And thanks in advance. TAMI in MADISON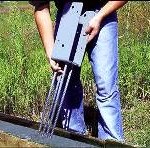 DEAR TAMI: Provided footings beneath your CMU wall are adequate in dimension, probably. In areas of your existing wall where ICC ESR approved engineered wet-set brackets for columns will be placed, existing blocks will need to be removed and replaced, so brackets can be properly poured into wall. https://www.hansenpolebuildings.com/2019/05/sturdi-wall-plus-concrete-brackets/