This Wednesday the Pole Barn Guru answers reader questions about best way to insulate a vaulted ceiling, truss spacing, and the possibility of adding a small living quarter to a horse barn.
DEAR POLE BARN GURU: With a vaulted ceiling, how do you insulate it if you plan to spray the tin roof with closed cell foam. Was planning on bat insulation on the lower cords of the trusses if needed. what about venting if you spray foam the tin roof? CHRIS in DORCHESTER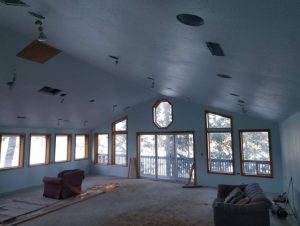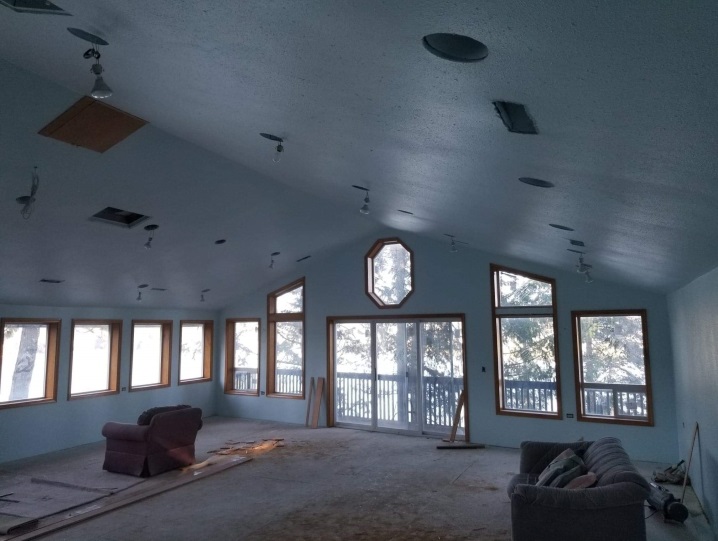 DEAR CHRIS: Saline County is located in Climate Zone 5A. As such conditioned buildings require R 60 attic insulation.
You can either:
Have a conditioned attic space – using closed cell spray foam at least two inches thick against underside of roof deck, then adding open cell spray foam or unfaced rock wool batts to get to required R value. This assembly will not be ventilated.
Or
An unconditioned attic. If you have no other method of condensation control, then again place two inches of closed cell spray foam directly to roof steel interior. Vent eaves and ridge, then blow in R 60 of fiberglass across attic. Insulation baffles will need to be placed at eaves to allow for at least an inch of unobstructed air flow above blown in insulation.
DEAR POLE BARN GURU: Hello Mike, I have a question regarding a post frame building I would like to build. the size is 40′ x 32′ x 16′ with 6/12 roof pitch. I am planning to use trusses at 2′ foot centers. my question is regarding using 3 tab composition shingles for my roof covering (I have a HOA that will not allow metal roofs), what special considerations might I need to take with respect to where the trusses attach to the top of the post frame wall? the posts will be at 8′ centers and standard girts installed. I was thinking that perhaps increasing the dimensions of the top girt would be necessary. I would appreciate your thoughts on my intentions. I have enjoyed your YouTube videos as well. Sincerely MARK in CODY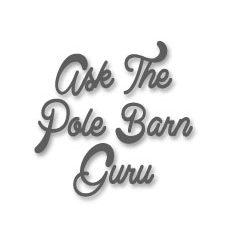 DEAR MARK: Thank you for your kind words about our YouTube videos. https://www.youtube.com/user/HansenBuildings
Personally, I would place double trusses to bear directly upon columns spaced every 10 to 12 feet with purlins on edge, joist hung between truss top chords. This design results in fewest number of holes needing to be dug, as well as fewest pieces of materials to have to install. It also allows for wider door openings.
Doing as you propose, truss carriers (headers between columns to support trusses) would need to be adequately sized by your building's engineer in order to carry imposed loads without failure or undue deflection.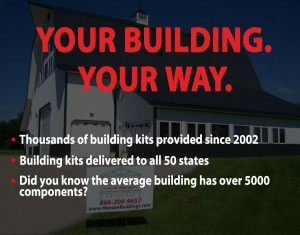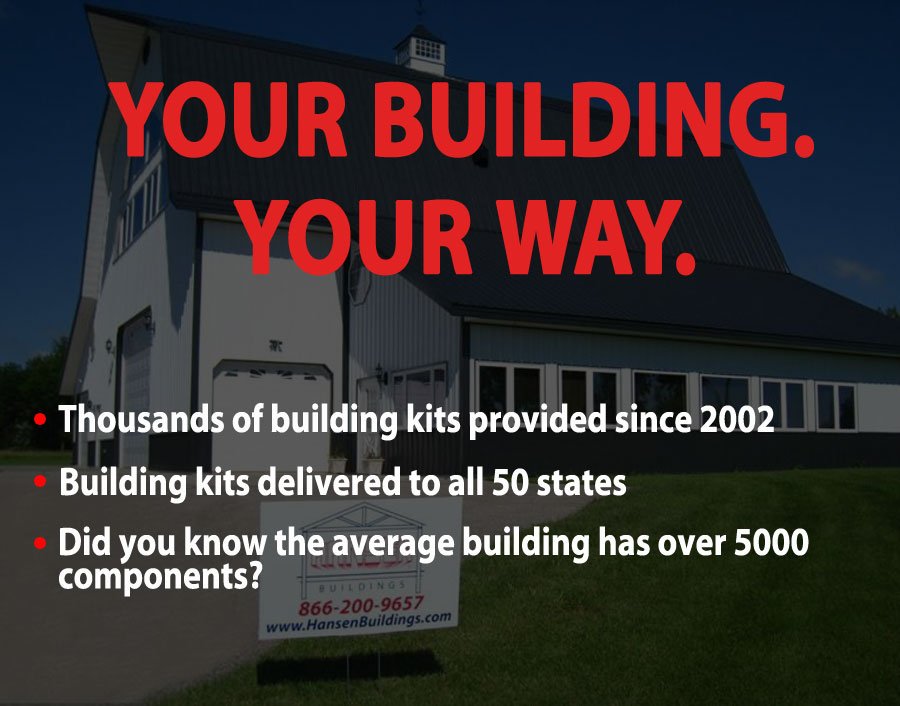 DEAR POLE BARN GURU: Do you all have barns with living quarters? Not looking for a barndominium, per se, but a restroom with a shower and a living room in addition to 4 stalls and a tack room. we plan on staying there at first while we build the main house on the property, then use for guests or storage. SARAH in SARASOTA
DEAR SARAH: We have provided a plethora of barns with living quarters and every building we provide is custom designed to best meet our client's wants and needs.
Typically, you should expect to have to two-hour fire separate barn from living area, meaning you cannot go directly from one occupancy to another without going outside in order to do so. For this reason, many of our clients have opted to have a roof only breezeway area between these dissimilar occupancies.