This Wednesday the Pole Barn Guru answers reader questions about the use of radiant floor heat for a post frame building, post treatment that will not rot, and whether or not button staples can be used for housewrap on a post frame house.
DEAR POLE BARN GURU: I am researching my build. I wanted to know since the flooring I want is concrete can heated flooring with the water system be installed in the ground for a pole barn? ERIKA in SHREVEPORT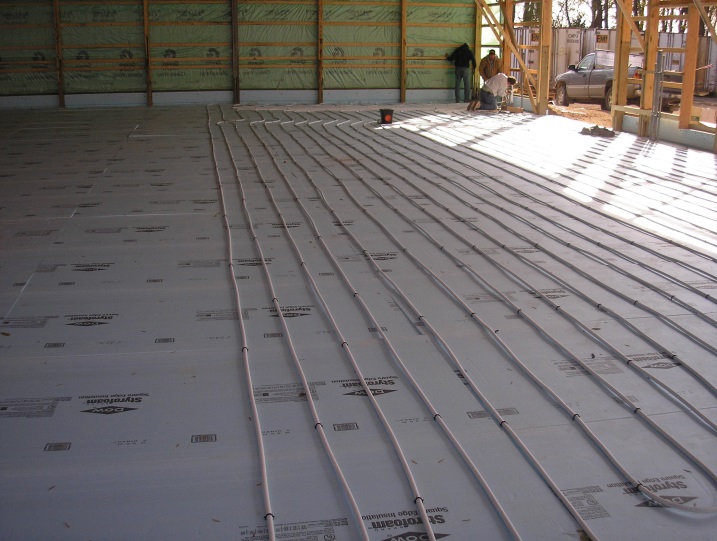 DEAR ERIKA: Radiant in floor heat is a very popular and efficient method for heating concrete floors in post frame (pole barn) buildings. My own shouse (shop/house) has it (story here: https://www.hansenpolebuildings.com/2012/08/radiant-floor-heating/).
DEAR POLE BARN GURU: I live in a part of Texas that has clay we call blackland prairie clay, black gumbo, and other names I care not mention. Is it possible to sink poles in the ground in this area given the fact that most posts out there are from fast grown lumber? I built a pole barn in 1983 with my father, but that was in sandy loam soil up near Oklahoma. I have 900′ of ranch fencing and poles are always rotting. DANIEL in ROYSE CITY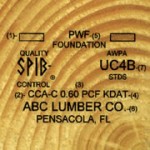 DEAR DANIEL: Your premature decay of fence posts has nothing to do with how fast lumber grows – it is them not being pressure preservative treated to UC-4B levels. All of our fully engineered post frame (pole barn) buildings utilize this level of pressure treating and it performs admirably. If you are yet concerned, there are options available such as plastic column sleeves, or pouring piers with wet set brackets to keep columns out of ground entirely.
Of greater concern would be your columns moving due to expansive soils (for extended reading: https://www.hansenpolebuildings.com/2020/07/barndominium-on-expansive-soils/).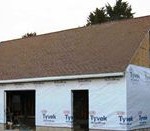 DEAR POLE BARN GURU: Concerning fastening house wrap, can you use button staples as recommended by house wrap companies? I didn't know if the button would show through the tin. I don't want to lose house wrap before tin would be up as we live in a very unpredictable and windy area but also don't want button to show through tin if that's a possibility. Thanks! ADAM in COLBY
DEAR ADAM: Weather Resistant Barriers (aka WRB or house wrap) should be installed using flat staples, rather than button staples. Button staples, as you have surmised, may show through steel siding. You want to only install WRB directly ahead of where you are hanging steel, so as not to leave it exposed to winds any more than is necessary.