Today's Pole Barn Guru answers reader questions about insulating a roof to keep exposed trusses, the size limits for and equestrian riding arena, and whether or not to use closure strips between the gable (rake) trim and siding.
DEAR POLE BARN GURU: I have a 30×40 post frame building with cathedral style trusses. I really like the open look and don't want to cover them with a ceiling. I want to insulate against the metal roof with vinyl faced blanket insulation to give a nice finished look. The roof currently has bubble wrap which I'm told I should remove so I don't have two vapor barriers. Question is, if I remove the bubble wrap, is it ok to lay just blanket insulation between trusses or should I try to fill the 1.5″ space between purlins with foam board then blanket insulation over top of foam board. Or would filling the 1.5″ space with spray foam, then blanket over that? Thanks for any advice. BRIAN in LANDISVILLE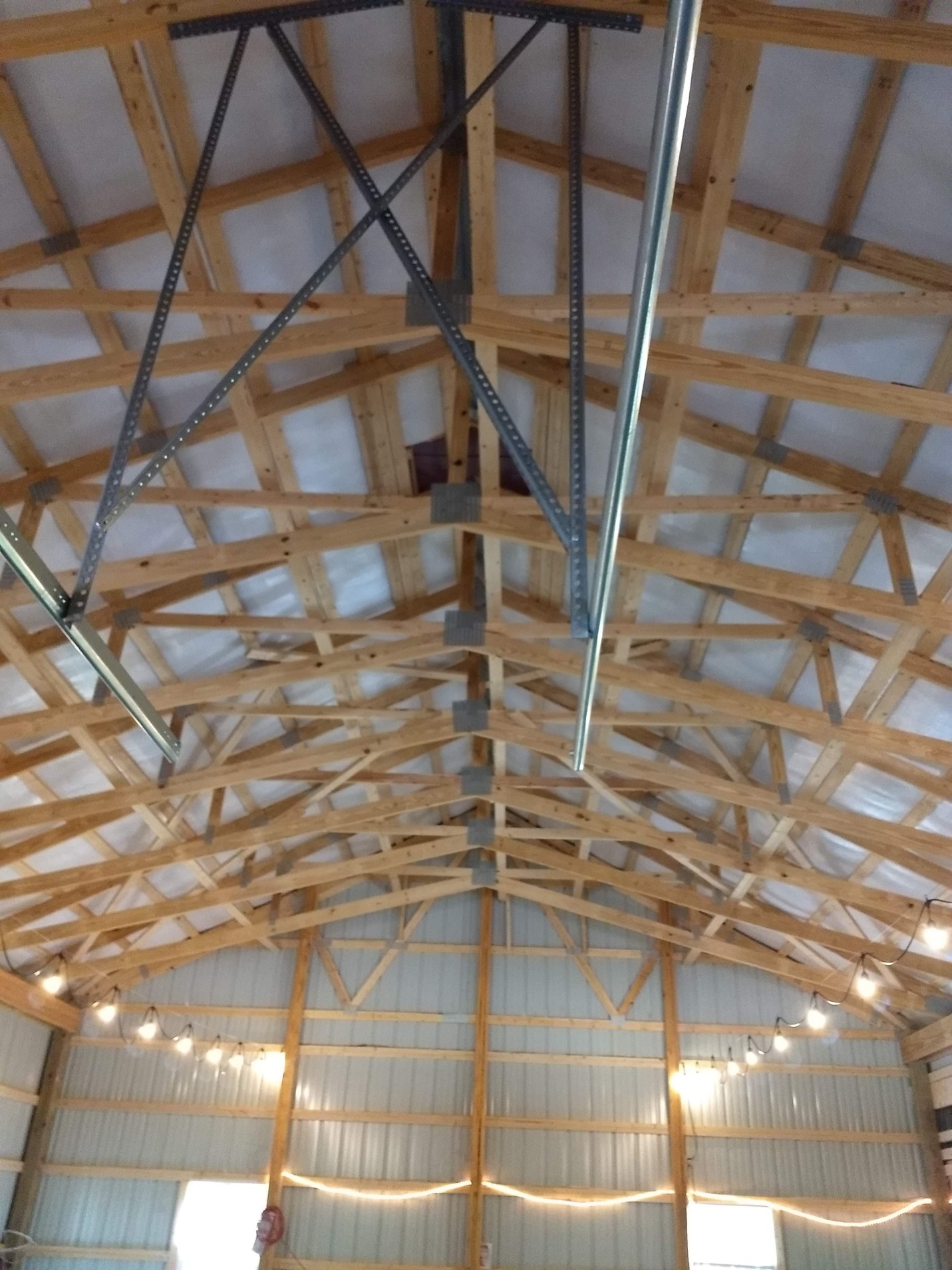 DEAR BRIAN: Only way to properly do as you propose is to remove bubble wrap, then have 2″ or more of closed cell spray foam insulation applied directly to underside of your steel roofing. Balance of insulation cavity can be filled with either more closed cell (best R value) or rock wool insulation (as it is impervious to moisture).
DEAR POLE BARN GURU: Need an open cover 150 L x 75 W x 13 H to function as a cover for an equestrian arena. Can a pole barn get this big? And if not what is the largest size we can go. JEFF in PINELLAS PARK
DEAR JEFF: While we have provided post frame riding arenas with up to 100 foot clearspans, in most geographical areas, wood truss fabricators are limited to building and shipping lengths up to 80 feet and overall truss heights of 12'.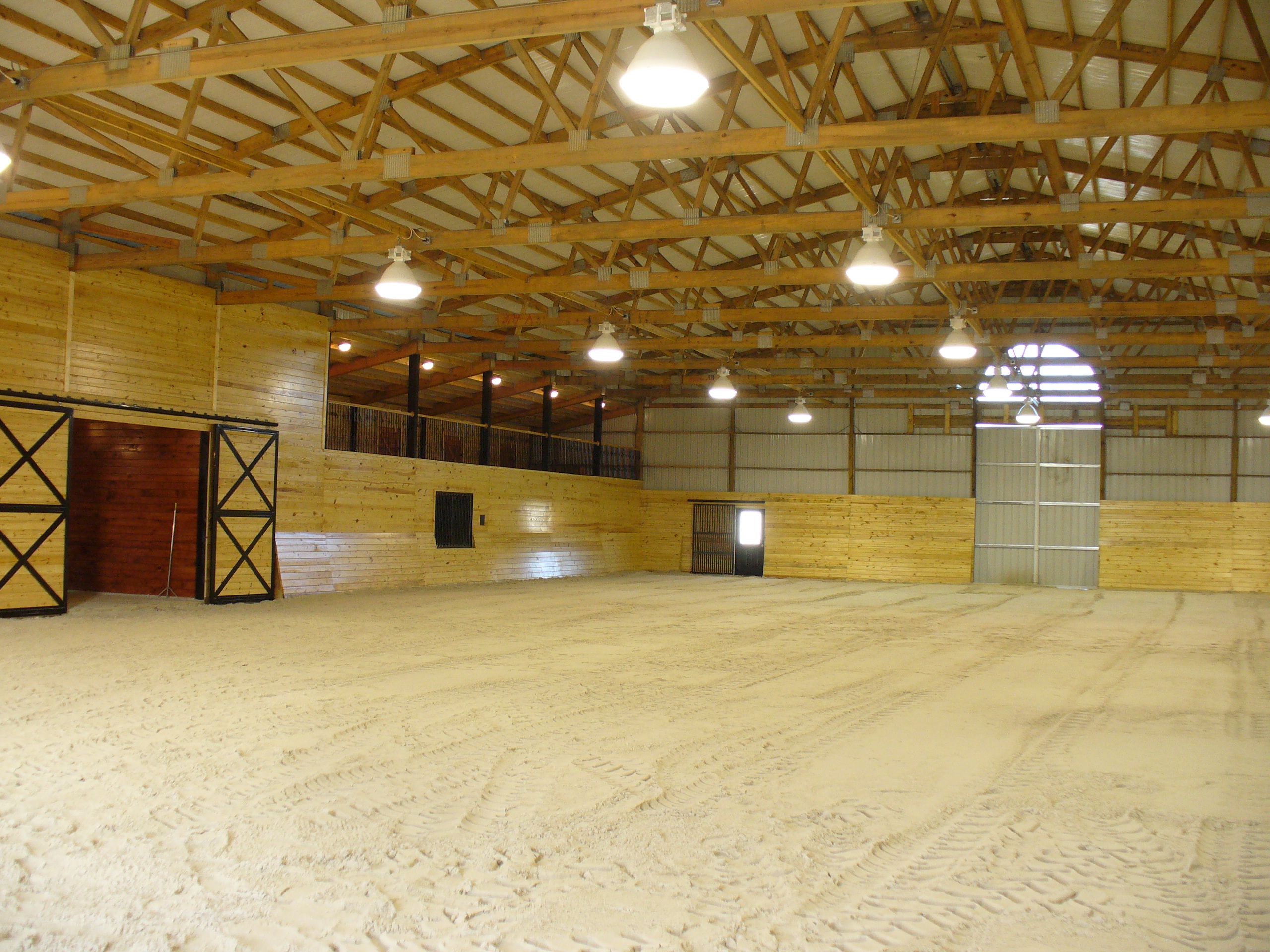 For extended reading on riding arenas, please visit: https://www.hansenpolebuildings.com/2012/07/the-perfect-indoor-riding-arena/
DEAR POLE BARN GURU: Should I use closure strips between the gable trim (rake trim) and siding? The siding is tuff rib. STEVE in WARREN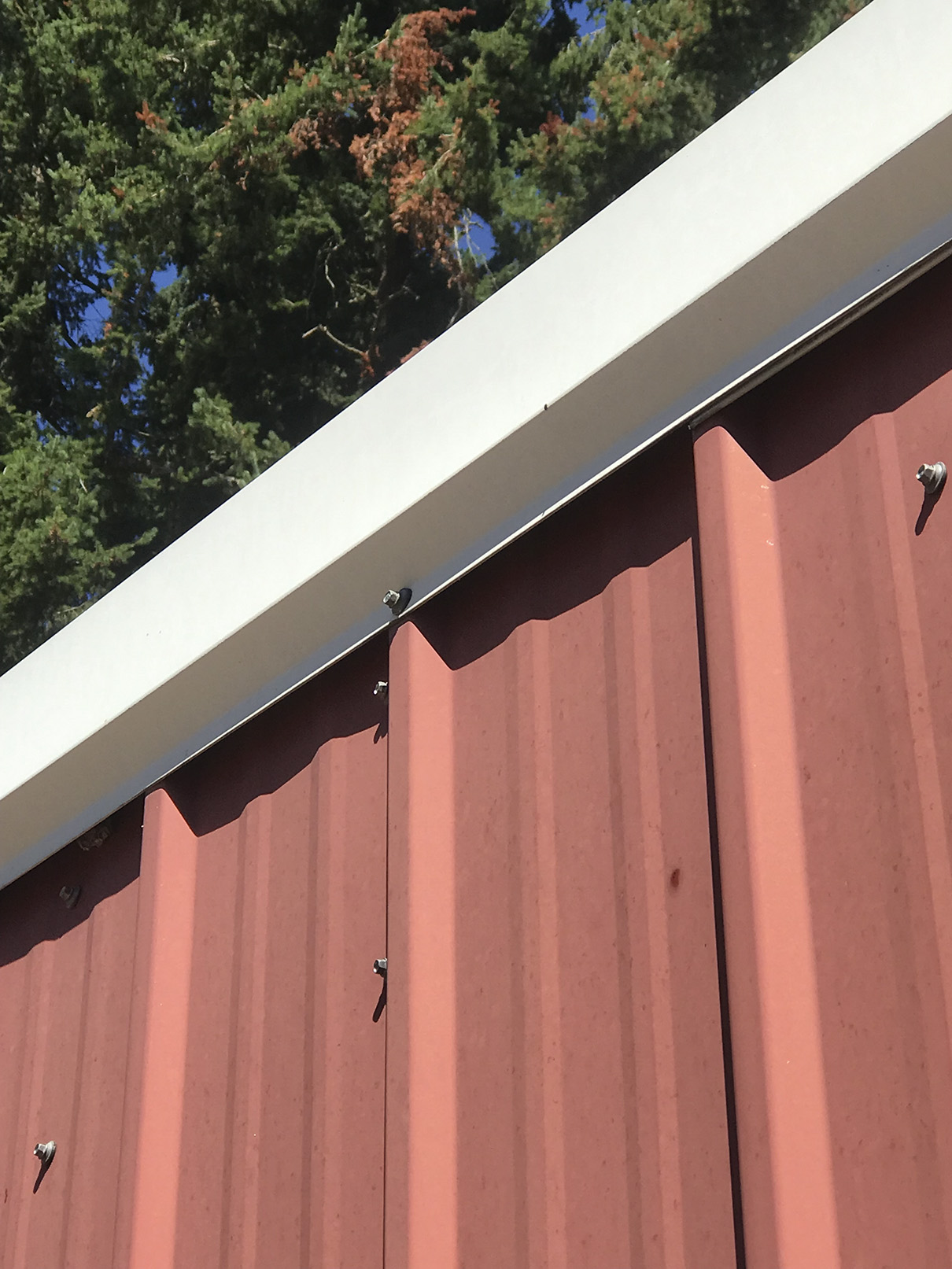 DEAR STEVE: Standard form fitted closure strips are sized to only fit perfectly when applied at 90 degrees to length of steel panels. When going up rake trim, these closure no longer fit, however we have a perfect solution Emseal! https://www.hansenpolebuildings.com/2016/03/emseal-self-expanding-sealant-tape-closures/
To acquire, please reach out to Materials@HansenPoleBuildings.com along with lineal footage required and ship to zip code.