This week the Pole Barn Guru answers reader questions about adding insulation to a quote, a quote for a pole barn home, and the use of standing seam steel on exterior walls.
DEAR POLE BARN GURU: I live in Jim Thorpe, PA and have ordered a 20×24 Pole Building. The quote didn't include insulation. So I asked for a separate quote. The quote included the following:
Openings
(1) Ceiling Liner access door insulated White $275
Insulation
Wall: R-21 w/Liner
Roof: R-38 w/Ceiling Liner
$5,808
$2,323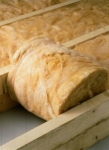 They don't include the materials used, so I can't research the materials cost. But does this sound like a reasonable quote? Seems high, but this is my first pole building. Maybe material cost is like lumber, UP UP UP…?
Can you give me your opinion or shed (no pun intended) any light on this? Thanks so much! ROBERT
DEAR ROBERT: Without knowing your building height, number and dimensions of windows and doors and how your building is proposed to be framed (without any liner), it is impossible to determine if this is or is not reasonable. Keep in mind, probably roughly half of this price is due to your provider's overhead, profit and labor, so if you are handy at all, you might want to consider doing this work yourself.
DEAR POLE BARN GURU: Looking for a pole barn home.
Wish List:
Ranch Style
3 bedroom 2 bath
1 craft-hobby room
Overhang porch
Attached 2 car garage
Can this be designed and priced?
JOLENE in DUBUQUE
DEAR JOLENE: Yes, it can be both designed and priced.
First Step is the design phase:
Have professional floor plans and elevation drawings done before pestering a builder. Very few builders are professional designers or architects – expecting them to be is unrealistic.
If you do not own the dirt, it is impossible to craft a barndominium plan to best fit with your building site.
Some plan tips to consider:
Direction of access – driveways are not cheap and shortest distance between two points is a straight line.
Curb appeal – what will people see when they drive up? This may not be important to you, however some day someone will try to resell your barndominium.
Is there an appealing view?
North-south alignment – place no or few windows on north walls, but lots of windows on south wall. Roof overhangs on south wall should provide shade to windows from mid-day summer sun.
Is there a slope on your building site?
Work from inside out – do not try to fit your wants and needs within a preordained box just because someone said using a "standard" size might be cheaper. Differences in dimensions from "standard" are pennies per square foot, not dollars.
Popular home spaces and sizes need to be determined:
With all of this in mind, order our custom designed floor plans here: http://www.hansenpolebuildings.com/post-frame-floor-plans/?fbclid=IwAR2ta5IFSxrltv5eAyBVmg-JUsoPfy9hbWtP86svOTPfG1q5pGmfhA7yd5Q
Once your floor plans and elevation drawings have been completed, we can then give you an exact price.


DEAR POLE BARN GURU: Hi, my question is, can the standing seam roofing material you show in your building catalog be use for siding? RICH in MARYVILLE
DEAR RICH: Absolutely, however it would need to be applied over 5/8″ CDX plywood as it is non-structural. Small world – my oldest son and his family lived in Maryville for many years, his mother and I helped build a post frame garage with a mother-in-law apartment above it in their backyard.