What Surging Lumber Prices Have Done to Barndominiums
Based upon NAHB (National Association of Home Builders) data from April 26, 2021

According to NAHB's latest estimates, a year of rising softwood lumber has added $35,872 to an average new single-family home's price.  
These estimates are based on softwood lumber used directly and embodied in products going into an average new home, as captured in Builder Practices Survey conducted by Home Innovation Research Labs.  Included is any softwood used in structural framing (including beams, joists, headers, rafters and trusses) sheathing, flooring and underlayment, interior wall and ceiling finishing, cabinets, doors, windows, roofing, siding, soffit and fascia, and exterior features such as garages, porches, decks, railing, fences and landscape walls.  Softwood products considered include lumber of various dimensions (including any of appearance grade or pressure treated for outdoor use), plywood, OSB, particleboard, fiberboard, shakes and shingles—in short, any products sold by U.S. sawmills and tracked on a weekly basis by Random Lengths.
Builders do not in general buy lumber and other building products directly from sawmills, but from an intermediary like a lumber yard.  For this reason, sawmill prices are marked up by gross margin as a percent of sales for "lumber and other construction materials" industry, as reported in U.S. Census Bureau's Annual Wholesale Trade Tables.
Softwood lumber is also an input into certain manufactured products used in residential construction—especially cabinets, windows, doors and trusses.  To account for manufacturer's margin, sawmill prices for lumber embodied in these products are marked up by a percent difference between receipts and cost of goods in "wood product manufacturing" industry, as reported in IRS Returns of Active Corporations tables.
For prices reported by Random Lengths on April 17, 2020, total cost to a builder for all lumber and manufactured lumber products described above was $16,927 for products in an average single-family home.
A year later, based on Random Lengths prices reported on April 23, 2021, fully phased-in costs have risen to $48,136 for softwood lumber products in an average single-family home.  These estimates represent a 184 percent ($31,210) increase in single-family builders' lumber costs, respectively, over a year.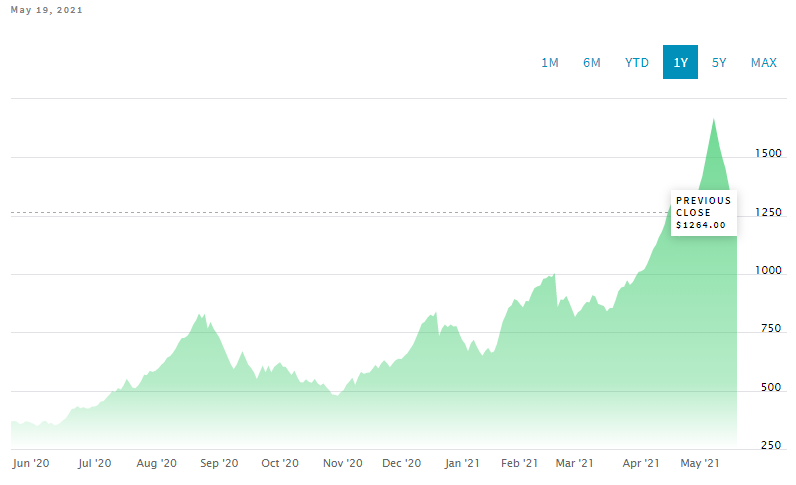 Prices to home buyers have gone up somewhat more than this, due to factors such as interest on construction loans, brokers' fees, and margins required to attract capital and get construction loans underwritten.  For items such as lumber purchased and used throughout construction processes, NAHB estimates final price will increase by 14.94 percent above builder cost.
Bottom line is surging lumber prices occurring between April 2020 and 2021 have added $35,872 to price of an average new single-family home.
Based on NAHB's standard priced-out calculations, this $35,872 increase in average new home price (taken from latest HUD/Census Bureau new residential sales report) has priced out more than 5.5 million U.S. households, meaning these households could qualify for a mortgage to buy an average new home before price increases, but not afterwards.  These estimates reinforce needs to find ways to reduce cost curve for adding much needed inventory to housing markets, particularly as buyers remain frustrated by a lack of available homes for-sale.
Of course, affordability challenges for home buyers with modest incomes are even more challenging than these lumber-driven effects imply, as prices for other building materials are also on the rise.  Historically low interest rates have helped on market's demand-side, but reasonable prices and stable access to lumber and other building materials are needed on supply-side.