Where Should You Place Your Pole Building?
Today's guest blog comes from an expert in pole buildings, Lauren Groff.
Pole buildings are perfect for so many applications, from sheltering animals to housing your very own hobby shop. Whatever you want to use it for, you need just the right place for it. There's more to picking a spot for your building than you'd think, though. Here's some things you need to consider when planning your construction project. 
Zoning Considerations
This is the very first thing you need to consider when planning a pole building. 'Once you have plans, you'll need to submit them for inspection' says writer Bill Thompson. 'The authorities will be looking to see that your building will be located in a safe position.'
This includes keeping the building away from any power lines, and existing roadways. There will usually be size restrictions as well. Get acquainted with these rules before you start planning, so the zoning inspection goes smoothly.  
Access To The Building
There's so many things to consider here. Firstly, think about where you'll access your pole building once it's completed. If it's far away from other buildings on the property, are you going to put in an extended driveway? Will there be walkways? If you don't want to do any of those things, you'll need to move the plans closer to existing buildings. 
Remember the construction crew will need access to the site while they're building too. Can they get in easily? Is there anything they will need to work around, such as vegetation you want to preserve?
Also, keep utilities in mind. You'll want to hook up electricity, water and possibly gas or internet to your building. Is that easily done in the spot you've chosen?
Weather Patterns
Your local weather patterns will affect how you place your pole building. For example, if you see a lot of rainfall, then you should place it on a slightly higher elevation. This keeps it dry as it will allow for better drainage. 
If you want to take advantage of sunlight to warm a building, then you'll want windows facing the southeast. This will allow the sun in, so you can take advantage of all the free warmth. You can also use the sun to melt snow on the side of the building you'll access most, making it easier to get in and out. 
Lay Of The Land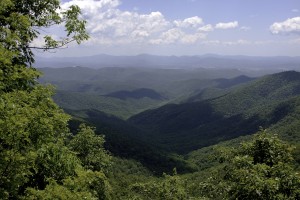 Are you looking to build on sloped land? It certainly is possible, and you can even gain benefits from doing so. You will need to plan around that land though, to ensure your pole building is positioned correctly. 
Firstly, remember that the construction crew will need to be able to gain access to the land to start building. If the land is too steep and difficult to traverse, you may want to pick another spot. 
Secondly, remember that slopes will affect drainage. It's usually best to build on top of a slope, as this will allow water to drain away from the building. If it's at the bottom, you run the risk of water running into the building itself. 
Vegetation
Think about how you'll landscape around the building once it's installed. 'The right vegetation can offer shade in the summer, as well as a natural windbreak when needed' says building expert Carrie Anderson. 'if you don't already have it in the area, look into planting the right vegetation to get the results you want.'
Of course, the right plants will not only give practical benefits, but improve the look of the outdoor area too. Consider how you want to landscape the area before you start building. 
Available Views
Finally, what kind of views will your pole building have? You may have natural areas nearby, such as lakes or mountains, that are areas of natural beauty. If so, you should take advantage of them. Try to place your building where it can get the best view of those areas. 
With these tips you'll be able to find just the right placement for your pole building. Keep practicalities in mind, as well as the existing land and vegetation. You'll be sure to find just the right spot and get the most from your pole building. 
Lauren Groff is a manager and writer for Book Report Writing and Big Assignments. She's an expert in pole buildings, and shares her knowledge through informational articles. You'll also find her blogs at Best Essay Services.