Reader LAUREN in THORNVILLE has an existing pole barn and writes:

"Hello! We have an existing 40×64 post frame construction pole barn that is 16′ high at the eaves/trusses and 20′ total height. It has siding and half of the space has 6 inch poured concrete. We would like to turn this into a one and a half story home. The one and a half would go on the part that does not have poured concrete. How far down would we have to dig to make that happen? I assume more than 2 ft to get to the 18 ft two story height  just to take into account the height of additional concrete pouring etc. I also wonder if half it already has poured concrete if it's still possible to do water lines and electric in that area and then put additional flooring on top of the concrete so the space in between is running the necessary lines? we will not be doing this ourselves we will be hiring contractors but wanted to discuss the possibilities of what we can do with the structure. This is an agricultural pole barn, so do we need something different to make it into a habitable home since the wood poles etc are probably different than home grade? I appreciate your answers to these questions as well as any other advice or opinions that I did not think of that you can offer."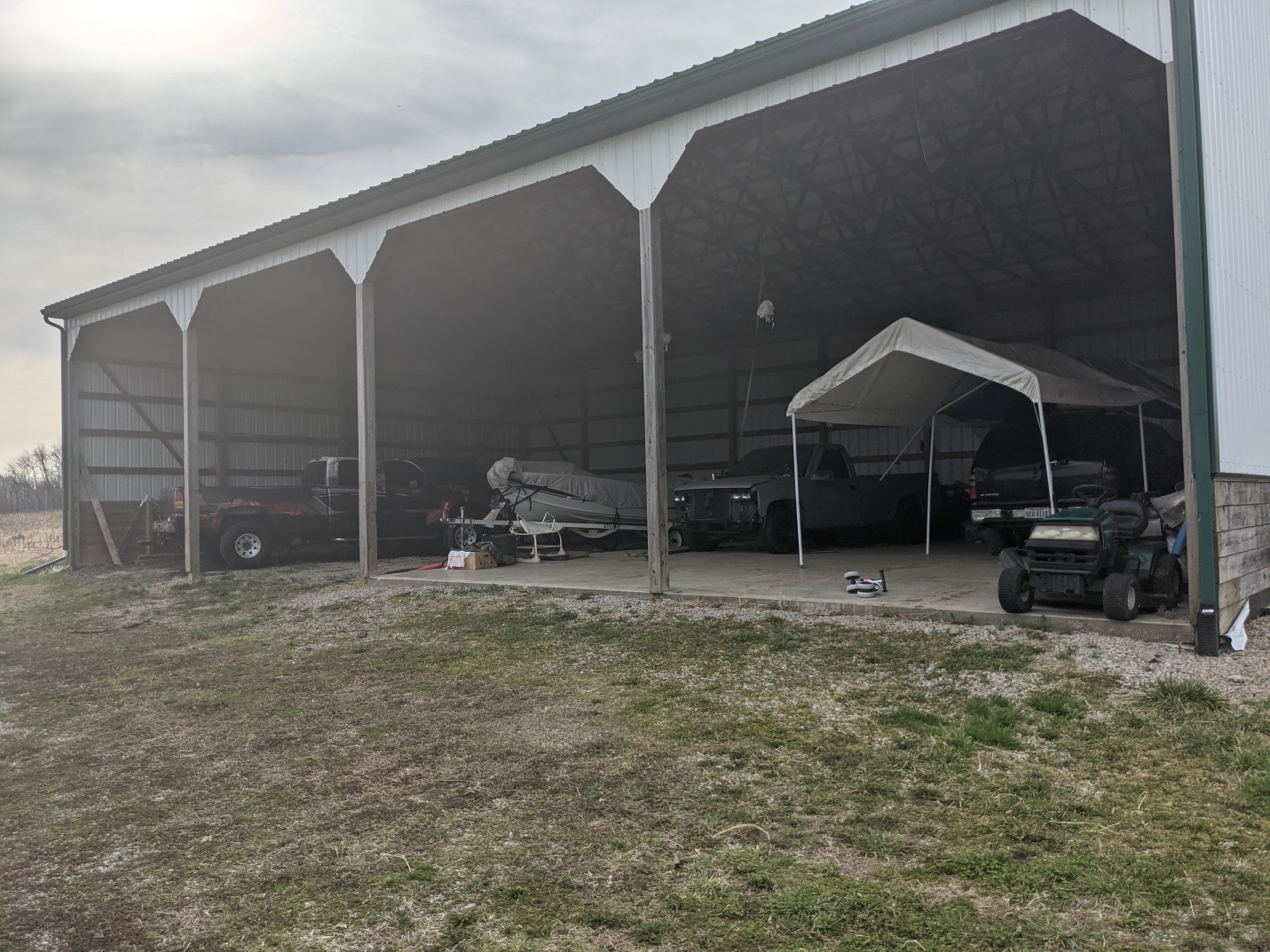 Before you get overly deep into this, I would recommend you hire a Registered Professional Engineer to do a thorough evaluation of your existing building and give an opinion as to structural upgrades necessary in order to bring it into compliance with R-3 (residential) occupancy. This, alone, will likely curb your enthusiasm for trying to repurpose your structure. While either agricultural or residential columns should be pressure preservative treated to a minimum UC-4B specification, this is sadly not always what has been used. You are most likely to find your existing columns (wood poles) are not large enough, in dimension to safely support a residential use and their concrete footings are inadequate. In order to get to an adequate two story height (https://www.hansenpolebuildings.com/2020/05/how-tall-should-my-eave-height-be-for-two-stories/) you would be not only doing a lot of digging, but also having to provide a continuous foundation of some sort between columns. In your existing slab area, should you need to run under slab utilities, it would probably be least expensive to rent a concrete saw – cut slots in slab and fill back in.

My recommendation is to build a brand new fully engineered post frame barndominium to best fit your family's wants and needs.