Raising Judy

Disclaimer: This article has nothing to do with Coen Brothers' 1987 film Raising Arizona (starring my lovely bride's favorite Nicolas Cage and Holly Hunter).

Yesterday's story left Judy crammed into a pneumatic elevator tube on an airplane transfer chair. It wasn't long before we had to arrive at a better (and safer) solution.

Our better solution was a full sized elevator. A "real" elevator which would allow Judy to drive her power chair into the elevator, turn completely around and drive out on the other floor. There is a weight capacity of over 1000 pounds which allows another adult (or two grandchildren) to ride with her. This entailed having to erect an elevator shaft along with an accompanying mechanical room. We also ended up gaining a storage room (on level two) and a walk in pantry on level three.

Here are photos from August 2016 detailing our exterior build.

Our excavation had to be five feet deep in order to have an adequate pit for the elevator and to get to the frost line. 12 inch ICFs were used for our foundation.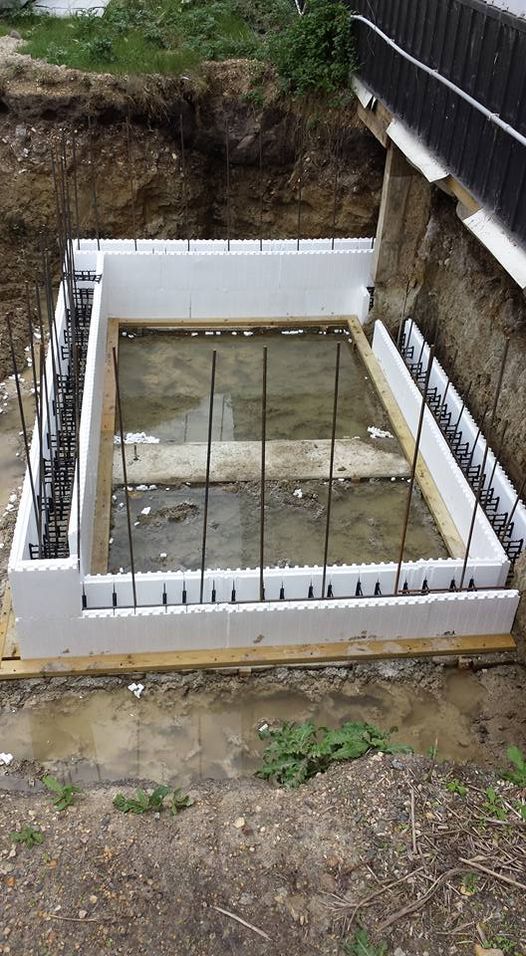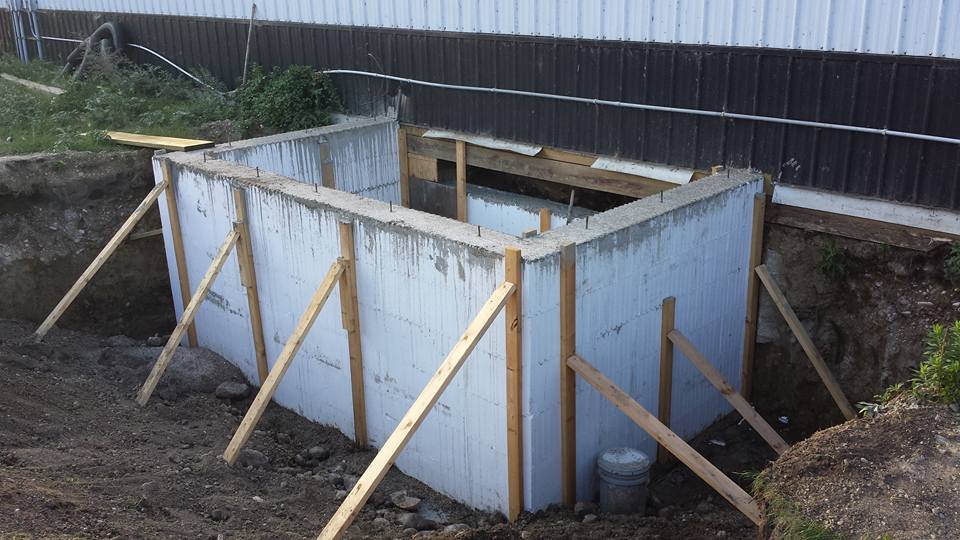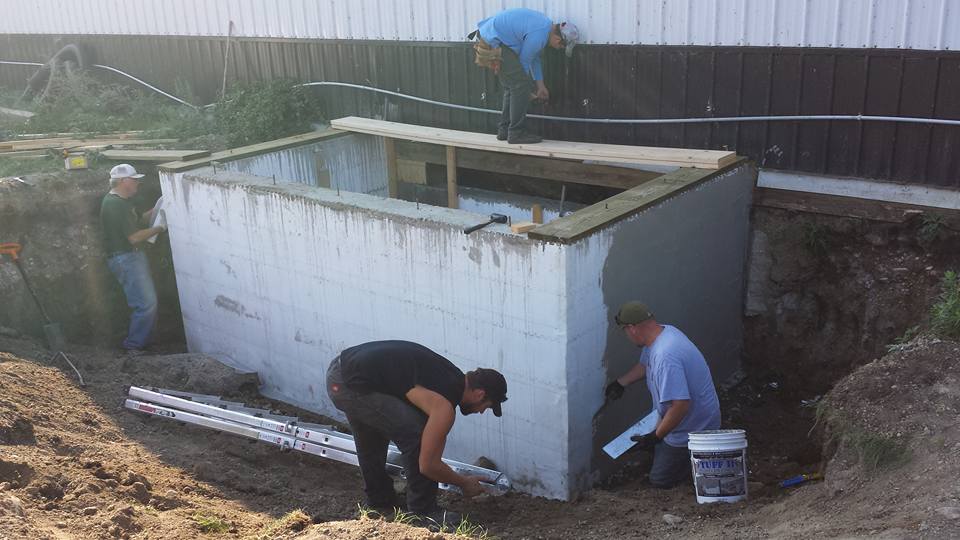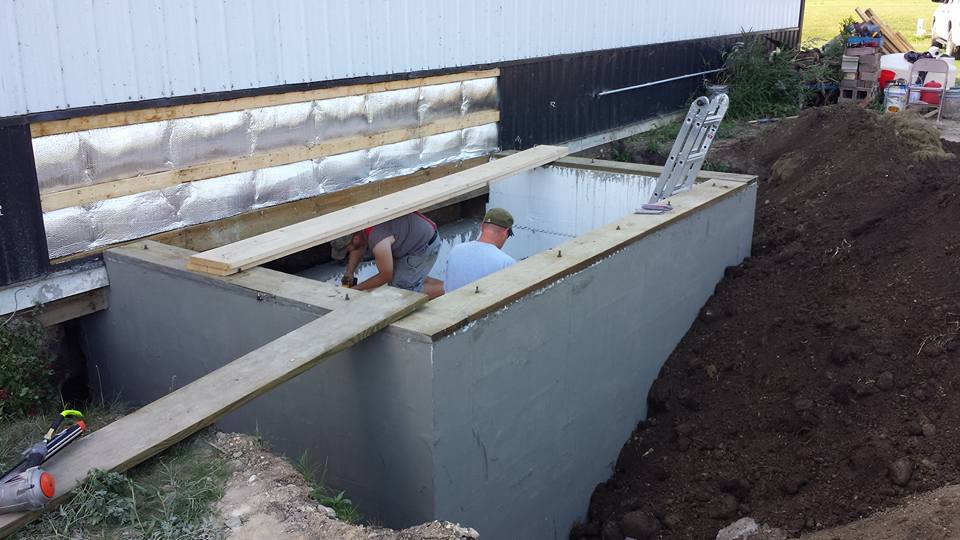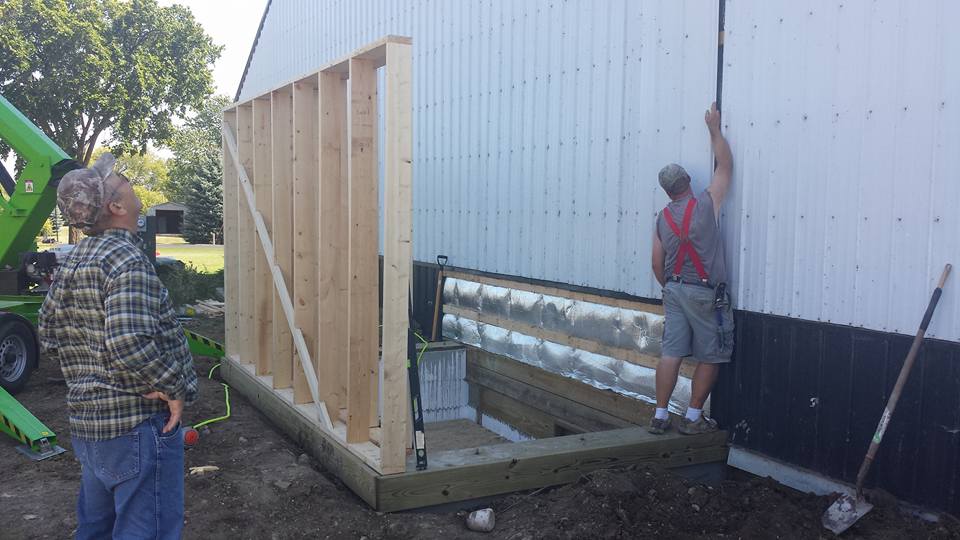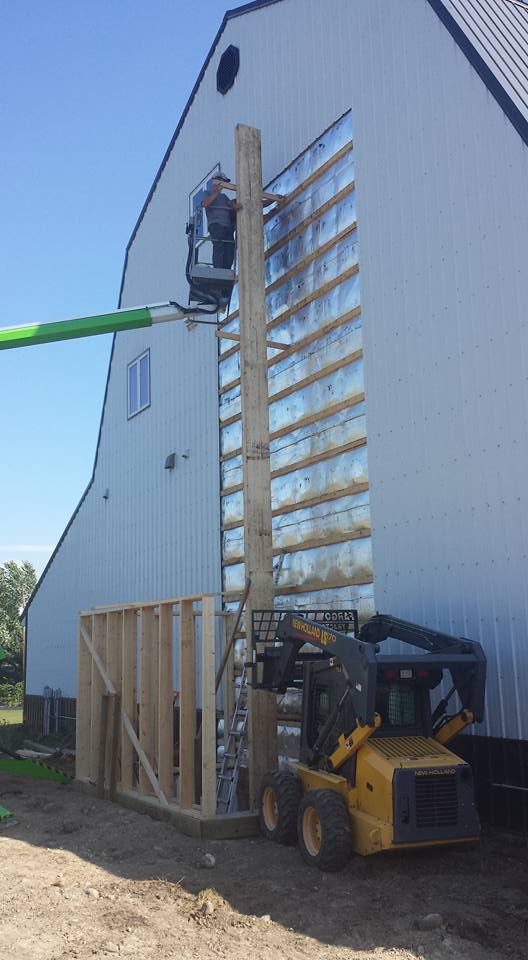 11 ply 2×6 glulam columns from Gruenwald Engineered Laminates in Tea, South Dakota were placed for elevator to run up and down along.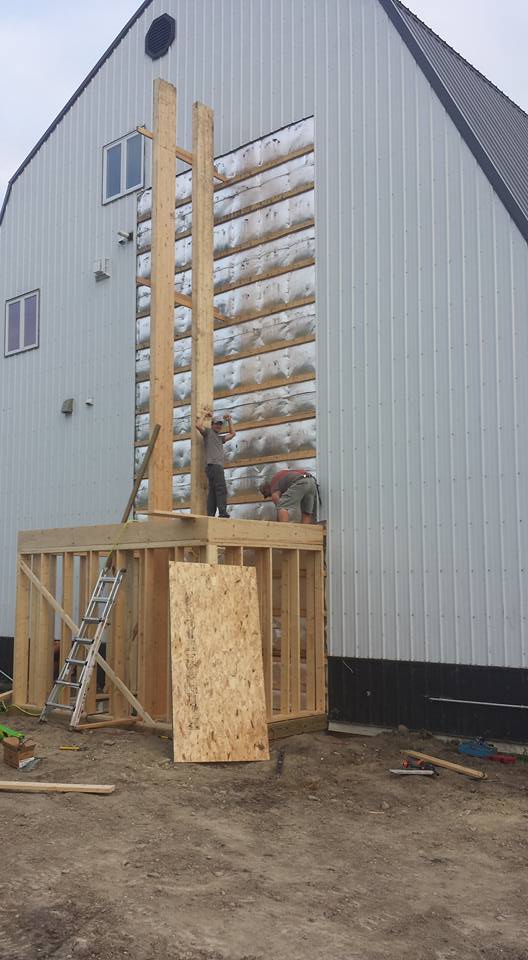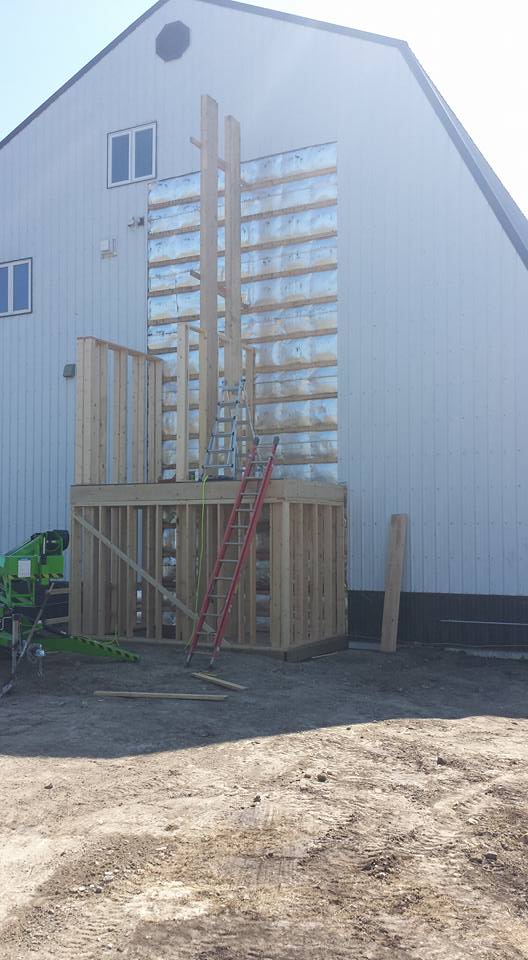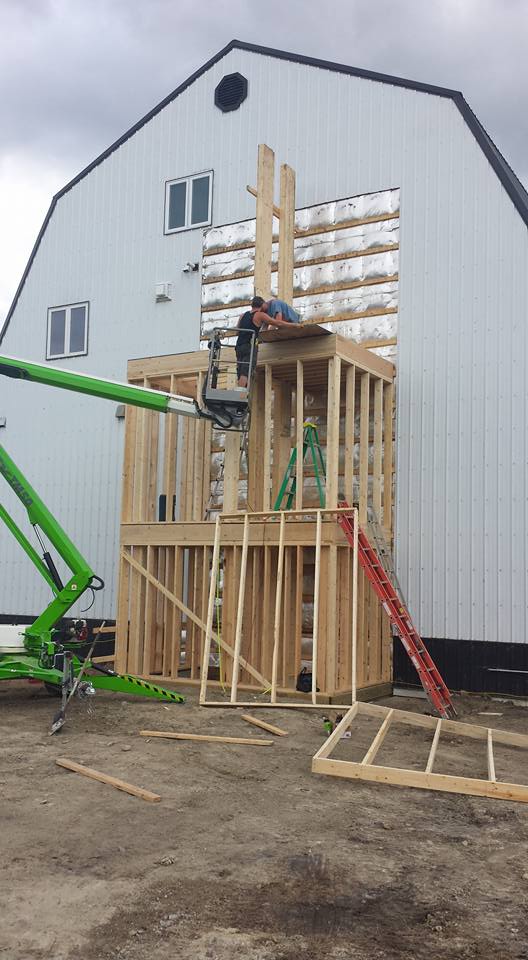 Exterior walls were two sets of 2×6 stud walls. We built them on the West side of the house and then lifted them into place, as there was not room enough to frame them on each floor.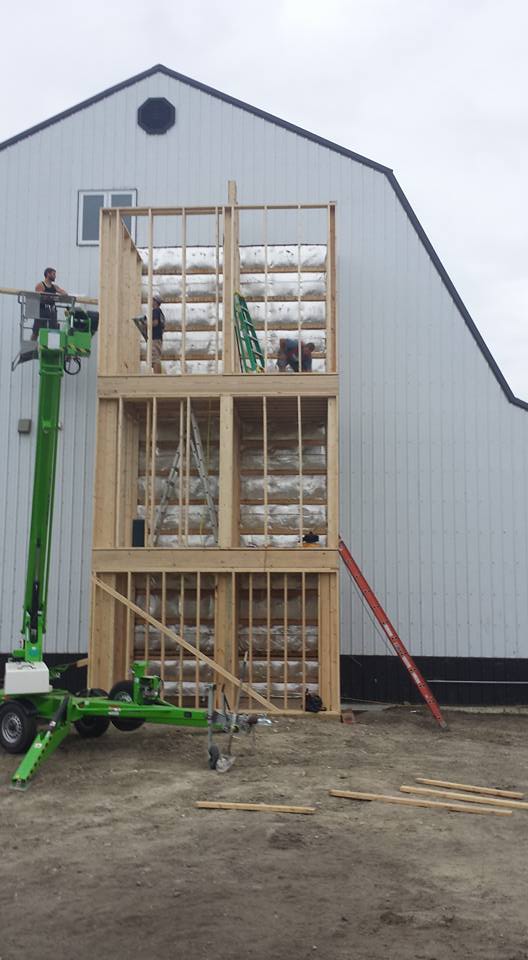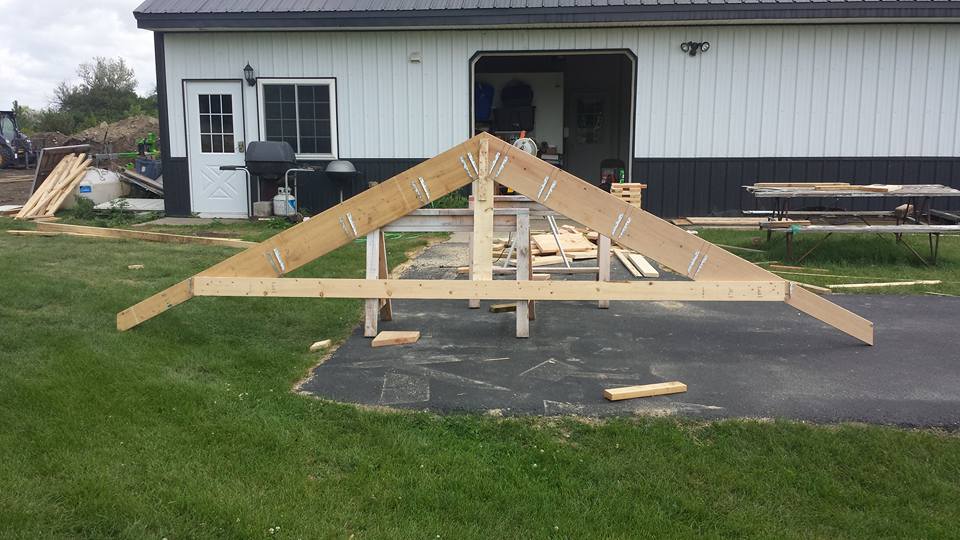 I got to utilize some of my truss building skills.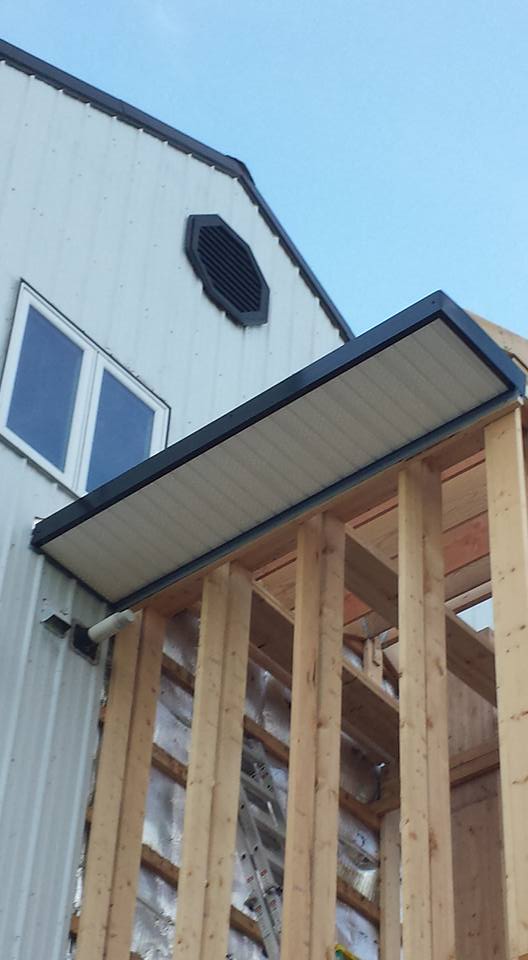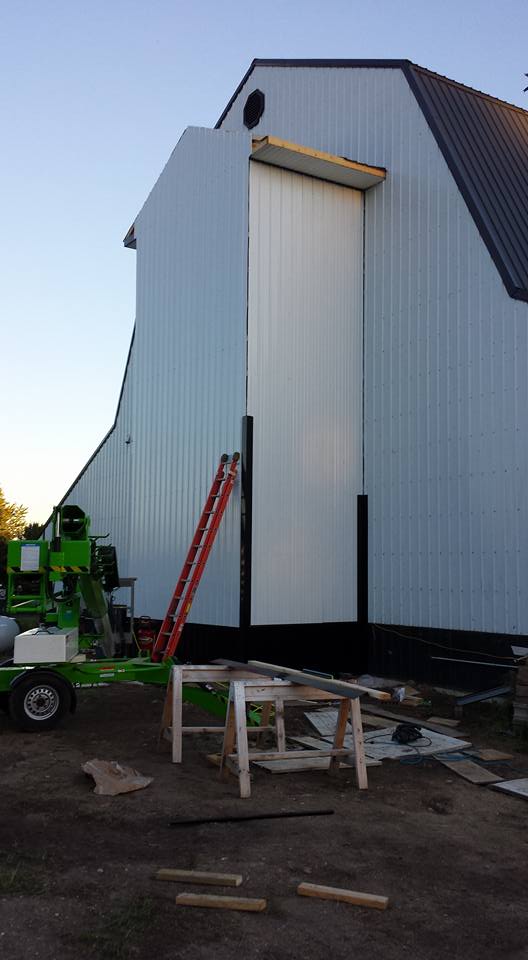 Stay tuned for a later article, where I will give my literal two cents worth on how to finish an elevator floor!