Taking the Bow Out of a Glulaminated Column
Glulaminated post frame building columns are touted by their producers as being able to withstand warping and twisting. On occasion, however, they will bow.

Hansen Pole Buildings' client JOSH is self-building in SALMON, Idaho and wrote:

"Good Morning Mike,
Thought I would check with you, but probably know the answer already.
Is there any way to deal with a glulam post with a bow in it, aside from replacing it?
And if replacing, I can get one locally without pressure treatment. I presume since I am in Sturdi Wall brackets, that makes it OK… but would hate to find out from the inspector it has to be PT after the fact.
Thank you."

Mike the Pole Barn Guru responds:
I had previously written about how one of our clients had taken twists out of solid sawn ncolumns here: https://www.hansenpolebuildings.com/2015/08/pressure-treated-post/. But, I had never previously shared how to un-bow a bow.
I shared this with Josh:

This is how we used to straighten bowed solid sawn timbers when I owned lumberyards.

Assuming it is bowed in a single direction – support it at each side of the bow, with bow up. Thoroughly saturate bowed area with water (as in seriously soaked), then put weight on at the center of the bow – enough to bring board to straight (we used to use a unit of lumber). Allow to dry and it will be straight.

Josh happened to have a nearby place where he could saturate this errant column.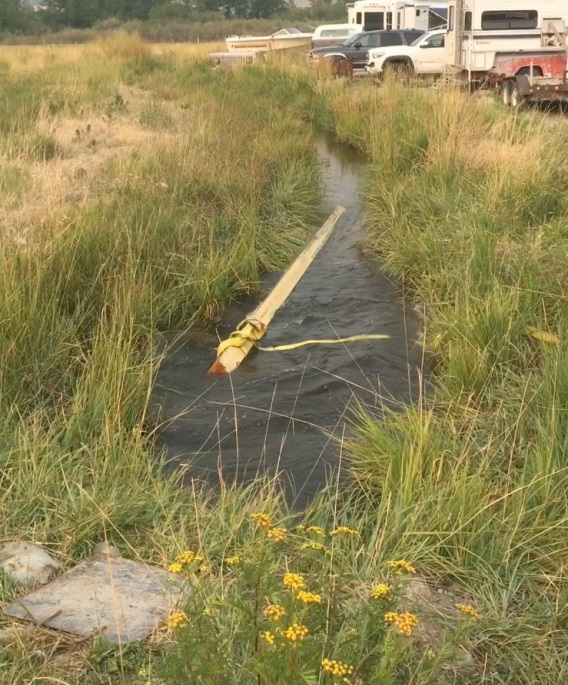 And, while he did not have an ability to move a unit of lumber to perform Step #2, he did use Idaho ingenuity: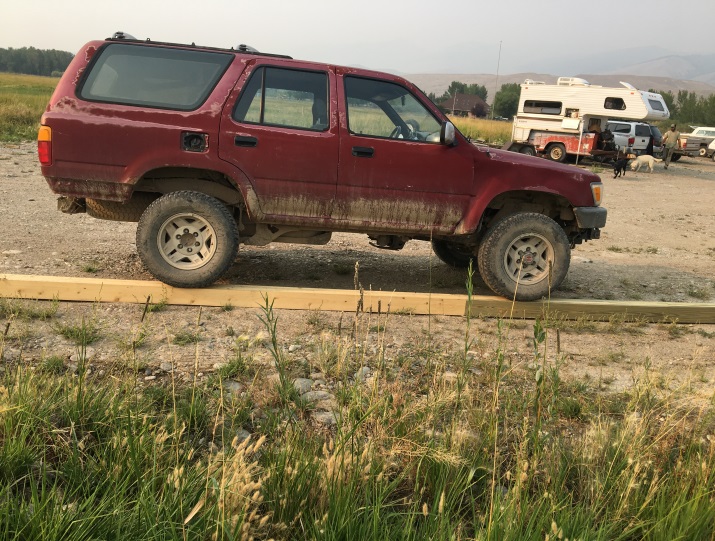 He reports, "Working well so far"!

Josh is building what will be an absolutely amazing post frame home – we will be looking forward to sharing photos as work progresses!