Over roughly 40 years of post frame construction, I have seen photos of one or two (or perhaps thousands) of post frame buildings under construction. I can pretty well tell from these photos if those doing assembly are (or were) stick builders.
I grew up as a framing contractor's son (and later working for dad and my uncles stick framing), where we built walls with sheeting (and often siding) on them and tipped them up into place. This is all fine and dandy for 'conventional' stick frame construction, however not necessarily easiest or best when it comes to post frame.

In post frame construction, trusses extend from column outside to column outside (plus any overhangs). If walls have been framed (girts, headers and door jambs placed) trusses will have to be jockeyed around to be lifted in place from inside the building. This is especially true in applications with bookshelf (inset) style wall girts.

Most post frame buildings have one or more columns out of perfect placement along building length. Accept it, this is just going to happen no matter how perfect you or your builder might be. Most buildings have a far greater roof purlin quantity per bay, than wall girts per bay. By framing the roof first, all purlins (assuming they are inset) can be cut to the same length in each bay, this is determined by engineered plan column spacing, less truss assembly thickness. When trusses are in place, column tops will easily move forward or backwards so all truss supporting columns end up spaced per plans. This also aids in an overall building roof length creation matching expectations.

During the truss placement process (regardless of method used) there will come times when it is highly convenient to be able to walk 'through' a wall. Girts in place means having to fit through girts or walk around – either of which slowing construction processes.

It is far easier to square up the roof without wall framing member resistance. Once roof sheathing or roof steel is in place, it makes it simpler to plumb building corners.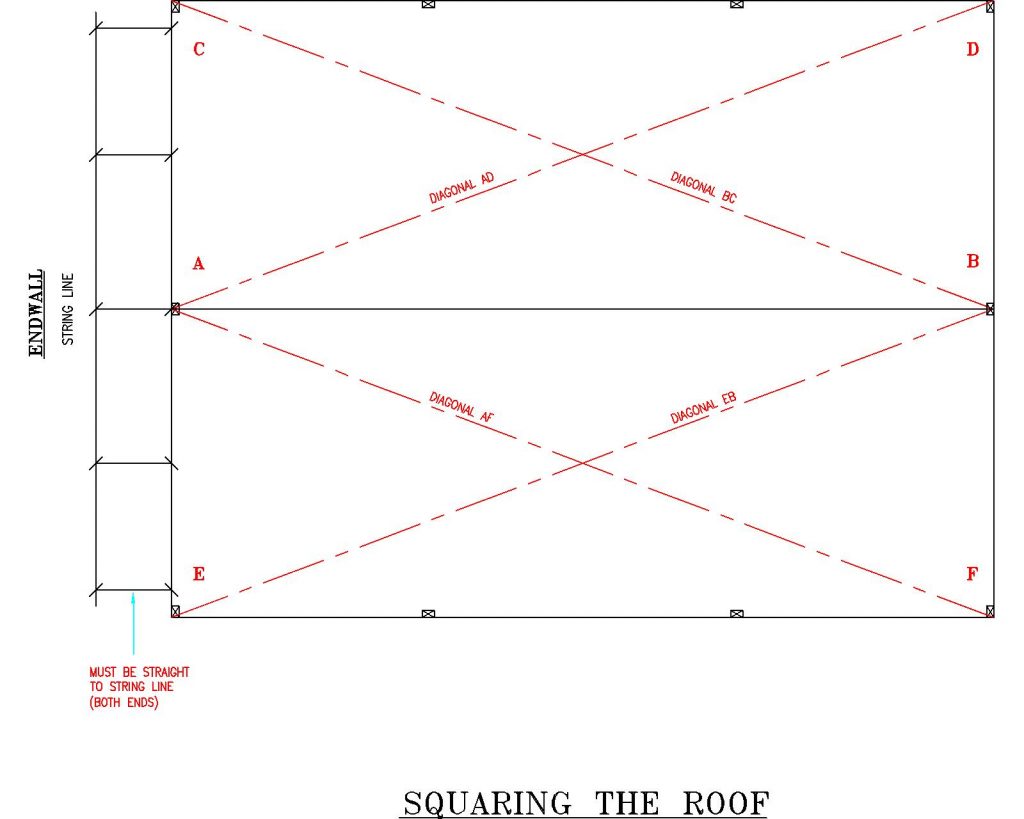 With roofing in place and walls open, a concrete slab may be installed if desired. This helps protect concrete pour from weather elements, especially heat in summer or rain. Pre-mix trucks can access and chute through any accsessible sides or ends. This can eliminate the need to pay for a pump truck.

Want your new post frame building as perfect as possible and completed quickest? Then roof first, walls after is most probably your route to success.