If Ignorance is Bliss…..
Then these folks are truly happy.
From a July 21, 2015 article in the Salina (KS) Journal by Tim Horan, "City approves exterior plaza for field house"…….
Salina Mayor Jon Blanchard said he wants the appearance of the field house to be unique.
"It is going to be a building designed for the downtown environment that it is in," he said. "It can't be a pole barn. That block needs to be done in a fashion that it looks good. If we're planning to build a pole barn, I'm wanting out of doing the building."
(The full article can be read here: https://www.salina.com/news/city-approves-exterior-plaza-for-field-house/article_1fe85791-6e3c-5275-9f83-51fb94255243.html)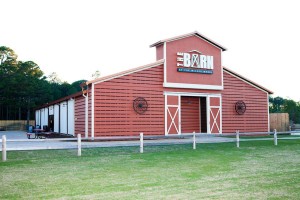 What the good (yet uniformed) mayor is missing is a "pole barn" (more properly referred to as a post frame building) can look just like any other building.
The term "post frame" comes from the major structural supports for the building being wood columns (or posts) typically embedded into the ground (although they can be bracket mounted to concrete, or similar, foundations). The "post frame" becomes the structural skeleton of the building.
No different than any other structural system – whether stick framed (stud walls), steel frame, block, etc., the exterior of a post frame building may be sided and roofed with any materials. Any materials can be T1-11, board and batten, vinyl – wood or cement siding, stucco, log look, masonry….need I say more? The difference – post frame construction happens to be the most cost effective permanent structural system for low rise buildings (generally up to 50 foot tall walls or three stories).
This particular project in Salina is budgeted at $9 million for a 69,000 square foot building, or just over $130 per square foot. From my somewhere beyond 17,000 post frame buildings of experience, is money that could have been saved had a more open minded approach been taken towards a structural design solution.
Regardless of the end use – post frame construction should be a consideration to be examined for any low rise structure.