This week the Pole Barn Guru tackles the subjects of building a shouse with RV storage, how to add tin to block siding, and truss carriers vs notched posts.
DEAR POLE BARN GURU: Good morning!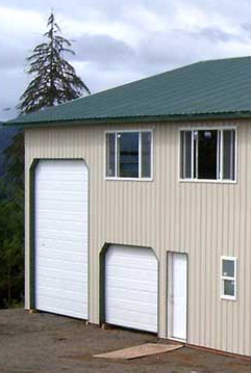 My wife and are currently going to market with our home in Lakeville and are considering our next steps.  We have a great deal of interest in exploring an affordable option for our current needs which include about 1,500 SF of residential space and then remaining storage for a 45' motorcoach, our vehicles/toys, shop and an above ground "block" safe room.  As we have no idea what the cost, or practicality, of this option is we felt it would be a good first step to determine your design services and simply what you have to offer in terms of options.
We do not have a piece of land acquired (though it would likely be in S/SE MN) as we need to first determine the viability of the option and then get a better sense for what the area counties allow/require.
Hopeful you can assist! MITCH & WENDY in LAKEVILLE
DEAR MITCH AND WENDY: Thank you for your interest! Our team members at Hansen Pole Buildings are barndominium experts. Basically your only limitations will be imagination, budget and available space.
Links in this article should answer many of your questions: https://www.hansenpolebuildings.com/2019/10/show-me-your-barndominium-plans-please/.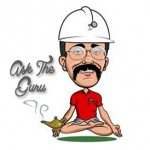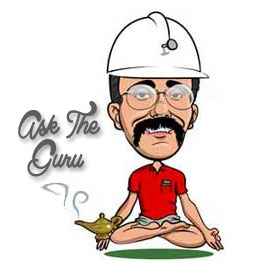 DEAR POLE BARN GURU: I came across this sight and found it very informative.
I have a question:  I have a 8′ block foundation with 6′ above the block that is tinned. I want to tin the block to match.
Tinning is not the problem but what or how do I fasten the tin to the block?
Type of fasteners work best? Later, BRIAN
DEAR BRIAN: Thank you for your kind words. Your steel siding should be screwed onto 2×4 horizontals. These 2×4 can be attached to your block using Tapcon concrete screws. Attach steel siding to 2x4s using 1-1/2″ powder coated diaphragm screws.
DEAR POLE BARN GURU: Should the top boards be on the inside and outside? MARK in LAWRENCEBURG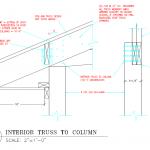 DEAR MARK: By "top boards" I will guess you are placing 'truss carriers' (headers) between columns in order to support trusses. In my humble opinion it would be best to utilize a two-ply ganged prefabricated wood roof truss at each column (notched in) and eliminate carriers entirely. It is far cleaner structurally as you eliminate numerous connections and if a failure is going to occur, it is most often at a connection.
In direct answer to your concern, placement of your top boards and their proper attachment will be called out for on your engineer sealed building plans. Should you not be building from an engineered plan, it would be prudent to invest in one's service now, before a crucial design flaw becomes a failure.
For extended reading on truss carriers, please see: https://www.hansenpolebuildings.com/2018/10/what-size-truss-carriers/