Reader BRANDON in WICHITA writes:

"Hello Mike!  I am in the engineering field and we are just about to put up a personal climate controlled post frame building.  I have followed many of the teachings of Dr. Lstiburek on wall and roof assemblies.  I also enjoy your very detailed write ups.  I am conflicted in our assembly a bit.  Most builders here install a thin (1/8″) foam product with Aluminum foil towards the outside to act as a vapor and radiant barrier between the metal sheathing and wood frame.  That seems well and good if no additional layers are added to the wall/roof assemblies.  However, many quickly learn about the false and ridiculous R value claims of these products and add more insulation later.  Usually glass batts.  This largely concerns me because there is always another air/vapor barrier faced on the batts that would be in the interior, which creates a double vapor barrier.  
Due to this, and realizing it is nearly impossible to totally eliminate 'some' condensate from forming on the underside of the sheathing, we were going to use Typar house wrap on the walls AND roof between the sheathing and purlins/girts.  The product has a perm rating of about 11.  What we are targeting is an 'air' barrier, that is liquid proof, but still has 'some' permeability since some vapor would eventually get in the cavity and we need a way for it to escape.  Our assembly would follow up this building wrap with unfaced glass batts to roof/walls, then covered with the same reinforced white facing they typically use that is a vapor/air barrier and has an aluminum facing towards the outside.  
One issue faced here is the big question about climate!  Our state, as with many, have both hot/humid summers AND cold dry winters.  
I am not an advocate of Typar but selected it due to it's toughness during install, and very low perm rating.  Not to be confused with big box store 'generic' wraps which are just perforated plastic! 
I have a test piece sitting with water on it right now on a paper towel and after hours, it still has not penetrated the product.  Our intention with its use is to create an air barrier on the outside as all the metal seams and corrugations can create wind washing through the glass batts, and to shed water droplets.
Your thoughts would be greatly appreciated!  We have the columns currently up so a timely response would great!"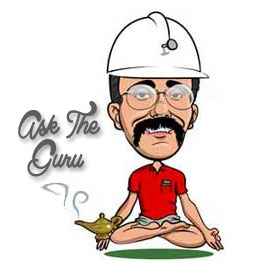 Thank you for being a loyal reader. Your views on usage of Radiant Reflective Barriers for wall applications are spot on. Other than if people are 100% certain they will never, ever add insulation to their walls (and who can be certain about future building users/owners?) it is just an incorrect product to be used. A good, well-sealed Weather Resistant Barrier would be appropriate to use, followed by filling your insulation cavity with unfaced batts. For interior face, there is really no benefit to going to the expense of an aluminum faced product. A well-sealed 6mil clear visqueen will do everything you need it to do.

For more information on this subject, please read my Ultimate Guide to Post Frame Building Insulation https://www.hansenpolebuildings.com/2019/11/post-frame-building-insulation/.