Just a Little Nip Here, Tuck There
As so many of us have entered an age of Covid-19 binge television watching, I can imagine there are more than a few who have consumed calories while watching 100 episodes of Nip/Tuck (originally aired on FX from 2003-2010).

While nipping and tucking can solve many human cosmetic issues, it is done by highly skilled professional surgeons. Want to nip and tuck on a building's structure? You wouldn't hire a bus driver to perform plastic surgery, so don't try to be your own structural engineer.
Reader BRIAN in ANDERSON writes:

"I have a barn, 40 foot wide, 36 feet long.  I need to increase the height of the front garage door to fit an RV, and need to modify a single truss in the front of the building to make room for a roll-up garage door (barrel door).  The trusses are engineered attic trusses, and span the 40′ without any support.  The distance between the web members that would make up the "wall" of the attic room, is just over 16′.  The door is 16′ wide.  So I need to get some more room between the web supports, and remove a section of the bottom chord.  I will be raising the middle section of the bottom chord by 26″. My plan is to modify the truss in two ways:  First create a new bottom truss to effectively turn this single truss into a coffer truss, and widen the web members.  The new bottom chord will sandwich the existing truss elements with a new 2×10 on each side, and gaps of the new chord path filled in effectively making a solid beam 3 boards wide (considering construction adhesive between the layers as overkill).  Including some drawing showing the steps I plan to take.  Probably overkill, maybe not enough, just want a reality check on the plan.  Also, trusses are 24″ on center."

Mike the Pole Barn Guru responds:
Stop.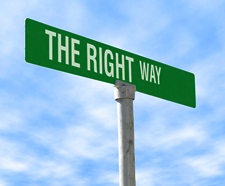 Never, ever cut a truss without having an engineered repair. Ideally this could be obtained from whomever manufactured your building's trusses originally. If you are unsure, there should be a manufacturer's permanent ink stamp on each truss bottom chord. Should you not know who fabricated them, stamps are not able to be found or manufacturer is no longer in business, hire a local Registered Professional Engineer to come examine your trusses and provide a repair drawing (if it is even possible to be done).

For extended reading on not cutting trusses: https://www.hansenpolebuildings.com/2016/07/cutting-trusses/