Today's Pole Barn Guru discusses reader questions about types of columns used in Hansen Pole Buildings, what type of car for a small 2 story barn, and the best site preparation.
DEAR POLE BARN GURU: Good morning. I was just running through your website looking at the different materials you guys use for your buildings and I could not find the type of column you use. I know some people have 6x6s, some use 3ply 2x6s and others use the glulam columns, both spliced and un-spliced. If you could let me know now your method that would be great. Thanks! BLAINE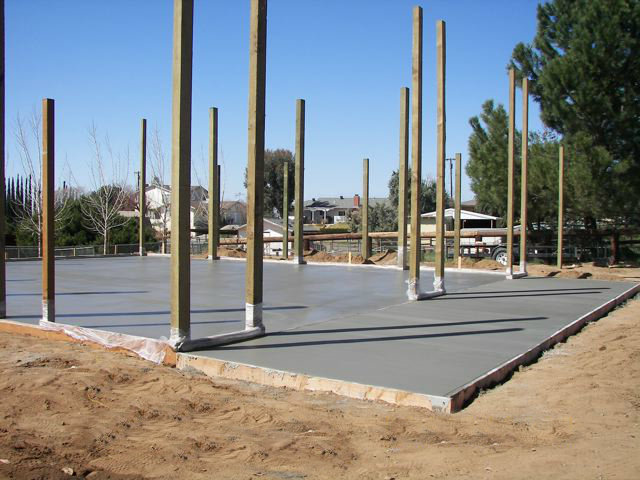 DEAR BLAINE: We supply either solid sawn timber columns or glulaminated columns depending upon where building is located, client request, and/or climactic conditions. Glulaminated columns have finger jointed and glued splices – unlike some nailed up columns.
DEAR POLE BARN GURU: I'm looking at wanting to build a 30 x 40 2 story pole barn with the barn roughed in for a second floor and just one small garage door what kind of car should I be looking at? Do you do work in Southwest Missouri?
DEAR SOUTHWEST MISSOURI: Well, you are probably best to get a car fitting your family's needs. Personally, I drive a 2012 Chevrolet Avalanche – because if something hits me I would like to survive.
For a single vehicle overhead garage door 10 feet of width and seven feet of height should keep your mirrors on. For sake of resale value, you might want to consider going with a 16 foot wide door, as it offers wider appeal to future owners of this building.
Hansen Pole Buildings provides custom designed engineered post frame buildings kits everywhere in the United States – even Southwest Missouri.
DEAR POLE BARN GURU: What preparations must be made for the ground for the area that a pole barn is to be built on? Is a base such as a concrete slab, or gravel required, or may one be built only with the poles in the ground, and the concrete holding them in place? JOSHUA in BECKETT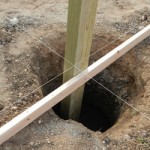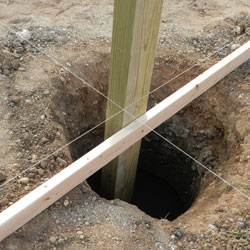 DEAR JOSHUA: Simplicity is a part of post frame (pole barn) construction. If your building will not need a concrete slab on grade, then you could merely auger holes, then place them with limited amounts of concrete in hole bottoms to resist settling, overturning and uplift. If your future plans include a concrete slab, then more extensive site preparation should be done to insure proper results: https://www.hansenpolebuildings.com/2011/11/site-preparation/.