Participating in Rick's Post Frame Cabin Planning
Happy readers have been following Hansen Pole Buildings' Designer Rick's journey towards constructing a new cabin. Rick has graciously asked me to jump in with sage advice (yep, Rick and I are both old guys), as well as answering some questions he has posed.
Rick mentions using a vapor barrier under his thin concrete slab. This should be a minimum 10 mil with 15 mil being even better in resistance to possible tears prior to floor being poured.  (https://www.hansenpolebuildings.com/2017/11/vapor-barriers-slabs-grades/)
I'd believe Rick's cabin floor could be insulated with closed cell spray foam two inches thick, providing approximately R-14. Any wiring or plumbing extending through sub-flooring could be routed directly vertical through foam and this should not pose a challenge of access for any future system modifications.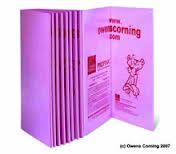 As only incidental heat will be provided into crawl space areas, using rigid foam insulation boards beneath a thin concrete slab might very well prove to be an undue expense.
Rick's sub-slab insulation boards (if used) and approximately two inches of concrete will not pose any design issues when used with a 2×8 pressure preservative treated splash plank. With top of floor OSB three feet above grade, a clear height in crawl space of two feet will exist under the floor joists. A row of stub columns at building center will carry beams designed to support joists. Given relatively small floor joist and beam spans, there would be 20 inches or more between concrete and the bottom of beams.
A consideration for wall insulation might be to use a flash coating of two inches of closed cell foam against siding, then fill remainder of wall cavity with BIBs. This would eliminate a need for a Weather Resistant Barrier beneath siding and would provide as much as R-35 insulating value. If looking to super insulate and eliminate any thermal bridging, two inches of insulation board could be glued to inside of framing, further increasing R value.
So far, I am liking Rick's plan of attack and look forward to reading more along his path to his best possible design solution.