I Went to Peru and All I Brought Back For You Is Pole Barn Videos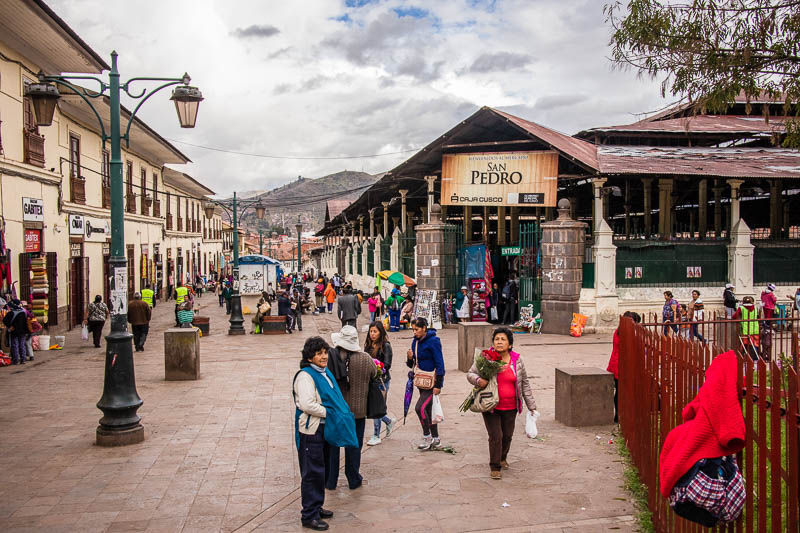 I've been working at reducing my "bucket list" of places to go and things to see and do. My list priorities include places where being physically able proves essential. A visit in Machu Picchu was way towards top of my list, due to extreme altitude and lots of hiking involved. Of course if you are going to make an effort to travel to visit Peru, might as well make it a best adventure. My trip included Lake Titicaca, flying over Nazca Lines, Ballestas Islands and downhill sand skiing (more about sand skiing later in this article).
In order to acclimatize to high altitude, I flew from Lima to Cusco (roughly 11,000 feet above sea level) for day two in country. I had a guided tour of this Peruvian Andes' city, once Incan Empire capital. Near Plaza de Armas  (old city central square) was Mercado Central de San Pedro de Cusco ("San Pedro Market"). Cusco's main market and part of Cusco's lifeblood. Founded in 1925, this market was designed by Frenchman Gustav Eiffel (yes, same Eiffel who designed a tower you might have heard about) and occupies about three city blocks. It's a huge market where locals and visitors alike can find almost anything they're after.
Approaching this huge steel roofed building, I had no idea of its structural composition. Once inside, I immediately recognized it as a post frame (pole) building! Cusco location has a high probability of earthquakes. So much so as no churches have high steeples or bell towers, for earthquakes knocked early ones all down! Well, this 94 year-old pole barn has survived all manner of tremblors, without being worse for wear.
Towards one end are vendors selling things like souvenirs, clothing, fabrics, cooking utensils, jewelry and more, but food proves to be a main reason to come here. All of Cusco's flavors, and Peru in general can be found, from exotic fruits and vegetables, herbs and spices, cheese, sweets and more. It's a great place to sample lots of different things, and expose your taste buds to flavors you won't find elsewhere in this world, or even in Peru.
Further along – a large market section dedicated to food stalls. Looks of raw meat hanging from hooks and carcasses being diced up might shock some from a hygiene point of view but, as long as you eat from stalls where locals are frequenting you'll be fine. After all, if a place was making locals sick, it wouldn't be in business. Plenty looks appealing in San Pedro Market, and a lot doesn't – but might surprise you. Do try sampling a few things outside of your comfort zone – it's worth it.
https://www.youtube.com/watch?v=eEJrTqJC_hU
Oh, I promised you sand skiing. Check this out: https://www.facebook.com/mike.momb/videos/10215796184671123/